Gertrude & Harold Vanderbilt Visiting Writers Series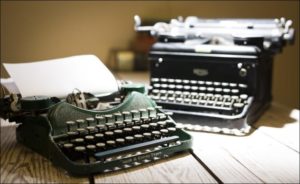 Each semester the Gertrude Vanderbilt and Harold S. Vanderbilt Visiting Writers Series brings writers to campus to read from their work and visit classes. We're proud of our readings series, an extraordinary program that gives our students, faculty, and the Nashville community a chance to meet and talk with some of the best writers of our day.
Click Here to View the 2020-2021 Schedule of Visiting Writers
∞
A survey of some of our visiting writers in recent years shows the depth and reach of Vanderbilt's reading series, a source of inspiration and delight for our creative writing students in particular and area residents in general.  From 2009 to 2016, visitors included:
*In 2018-2019, poets Danez Smith, Carl Dennis, Blas Falconer, Cathy Hong, Lisa Dordal, Marie Howe, Mary Szybist, Tiana Clark, Edgar Kunz, Anders Carlson-Wee, Beth Bachmann, Kate Daniels; fiction writers Leopoldine Core, Nafissa Thompson-Spires, Piyali Battacharya, Justin Quarry, Carmen Maria Machado, Nayomi Munaweera, Margot Livesey; nonfiction writer Camille Dungy
*In 2017-2018, poets Camille Dungy, Molly McCully Brown, Marilyn Kallet, Arthur Smith, Robert Hass, Brenda Hillman, Kendra DeColo; fiction writers Kevin Brockmeier, Kirstin Valdez Quade, Daniel Alarcón, Lee Conell, Susan Choi, Danzy Senna, Amitav Ghosh, Bryn Chancellor, Amy Hempel; and nonfiction writer Joy Castro.
*In 2016-2017, poets Terri Witek, Ross Gay, Ocean Vuong, and Ada Limón; fiction writers Danielle Evans, Ann Patchett, Meg Wolitzer, and Jenny Offill.
* In 2015-2016, poets Paul Muldoon, Honorée Fanonne Jeffers, T.R. Hummer, Wyatt Prunty, Nate Marshall, and Jacqueline Osherow; fiction writers Charles Baxter, Ottessa Moshfegh, Jaimy Gordon, Lan Samantha Chang, and Julian Barnes; and nonfiction writers Brando Skyhorse and Daisy Hernandez.
*In 2014-2015, poets Bruce Beasley, David Kirby, A. Van Jordan, Natasha Trethewey, and Jane Hirshfield; fiction writers Kevin Wilson, Gish Jen, Stuart Dybek, Leah Stewart, Claire Vaye Watkins, and Jamie Quatro; and nonfiction writers Amy Hoffman and Sarah Gorham.
*In 2013-2014, poets Kevin Young, Lynn Emanuel, David Wojahn, Julie Bruck, and Eavan Boland; fiction writers Deborah Eisenberg, Edmund White, Steve Stern, Justin Torres, Christine Schutt, and Chris Bachelder; nonfiction writer Dwight Garner.
* In 2012-2013, poets Nikky Finney, Jennifer Grotz, Robert Wrigley, Adam Zagajewski, Chase Twichell, Thomas Lux, Tracy Smith, Stephen Dobyns, Garrett Hongo, and Michael Longley; fiction writers Dan Chaon, Madison Smartt Bell, Adam Ross, Lauren Groff, and Cary Holladay; and nonfiction writer Charlotte Pierce Baker.
*In 2011-2012, poets  Billy Collins, Christopher Buckley, Terrance Hayes, Nick Flynn, Alicia Ostriker, Elizabeth Spires, and Don Paterson; fiction writers Jaimy Gordon, Rattawut Lapchoreonsap, Anthony Doerr, Wells Tower, Lorrie Moore, Manuel Munoz, Maile Meloy, and Bonnie Jo Campbell.
*In 2010-2011, poets Frank Bidart, Carl Phillips, Ciaran Carson, Tom Sleigh, Jericho Brown, Edward Hirsch, Molly Peacock, Mary Kinzie, and Bobby Rogers; and fiction writers Bobbie Ann Mason, Tom Perrotta, Salvatore Scibona, Peter Ho Davies, Aimee Bender, Lydia Peelle, and Holly Goddard Jones.
*In 2009-2010, poets Cornelius Eady, Jean Valentine, and Rebecca Seiferle; fiction writers Randall Kenan and Jill McCorkle; , and memoirists Bich Minh Nguyen and Honor Moore.
∞
In previous years, writers who have read in The Gertrude Vanderbilt and Harold S. Vanderbilt Visiting Writers Series have included:  Robert Penn Warren * Eudora Welty * Kingsley Amis * V.S. Pritchett * Elizabeth Spencer * Yusef Komunyakaa * Junot Diaz * Ruth Fainlight * Rose Tremain * Allan Sillitoe * Rita Dove * Agha Shahid Ali * Ellen Gilchrist * Marilyn Nelson * Garrett Hongo * Judith Ortiz Cofer * William Matthews * Diane Ackerman * Ellen Douglas * Margot Livesey * Jessica Hagedorn * Alan Shapiro * Julia Alvarez * Seamus Heaney * Charles Wright * J.M.Coetzee * Richard Ford * Maxine Kumin * Wyatt Prunty * Ellen Bryant Voigt * Robert Lowell * Pauline Kael * David Lehman * Linda Gregerson * James Wood * Stanley Elkin *  Lee Smith * Chang-rae Lee * Al Young * Wally Lamb *  Donald Justice * Philip Levine * Peter Matthiessen * Andrew Hudgins *  Medbh  McGuckian * Erin McGraw * Sydney Lea * Marita Golden * Antonya Nelson * Gerald Stern * Eileen Simpson * Karen Yamashita * Richard Bausch * Richard Tillinghast * Anne Patchett * Martín Espada * Tony Hoagland *  R. S. Gwynn *  Mary Gordon *  T. R. Hummer * Alison Lurie *  Fred Chappell * Pam Durban * Craig Arnold
---
To obtain more information about the Gertrude and Harold Vanderbilt Visiting Writers Series or to request that your name be added to our e-mail announcement list, contact René Colehour at creativewriting@vanderbilt.edu or 615-322-6527.