Robert Penn Warren Center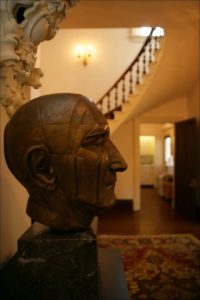 The Robert Penn Warren Center for the Humanities promotes interdisciplinary research and study in the humanities, social sciences, and natural sciences. Because cooperative study in higher education is crucial to the modern university and the society it influences, the Center is designed to intensify and increase interdisciplinary discussion of academic, social, and cultural issues.  It's a great resource for MFA students.  The Creative Writing Program has sometimes scheduled casual conversations with visiting writers in the Warren Center's seminar room.
For a full calendar of events and discussions at the Warren Center, visit its website here.