Financial Aid
The Vanderbilt MFA Program in Creative Writing offers full funding to all MFA students.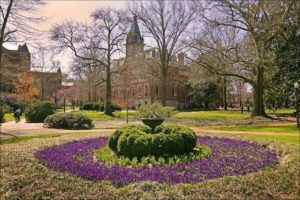 For first year students, the University Fellowship in the 2019-2020 academic year includes:
A full tuition benefit
A $26,000 stipend
Health Insurance
First year University Fellowships may be enhanced by University Graduate Fellowships (topping up awards).  Students retain this extra support into the second year. All students who make good progress toward their degree retain their fellowships in the second year.
For second and third year students in the 2019-2020 academic year and thereafter, the University Fellowship includes:
A full tuition benefit
A $26,000 stipend
Opportunity to teach a beginning creative writing workshop for one semester
Health insurance