Vanderbilt Creative Writing Visiting Writers Series Fall 2020

This semester's reading series will be virtual and conducted via Zoom.  All events are free and open to the public. Online registration is required for attendance.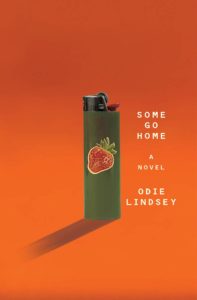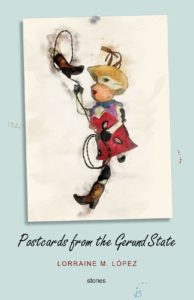 September 10, 7PM CST – Odie Lindsey & Lorraine López (VU Faculty)
Click here to register for this 9/10 reading. 
Odie Lindsey is the author of the novel Some Go Home (2020), and the story collection We Come to Our Senses, both from W.W. Norton.
Lorraine López is the author of six books of fiction and editor or coeditor of two essay collections. Her third collection of short stories, Postcards from the Gerund State: Stories, was released from BkMk Press in October 2019.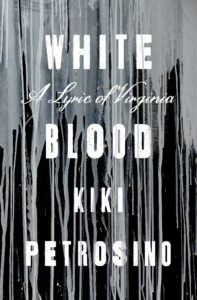 September 17, 7PM CST – Kiki Petrosino
Click here to register for this 9/17 reading. 
Kiki Petrosino is the author of four books of poetry: White Blood: a Lyric of Virginia (2020), Witch Wife (2017), Hymn for the Black Terrific (2013) and Fort Red Border (2009), all from Sarabande Books. She holds graduate degrees from the University of Chicago and the University of Iowa Writer's Workshop. Her poems and essays have appeared in Poetry, Best American Poetry, The Nation, The New York Times, FENCE, Gulf Coast, Jubilat, Tin House and on-line at Ploughshares. She teaches at the University of Virginia as a Professor of Poetry. Petrosino is the recipient of a Pushcart Prize, a Fellowship in Creative Writing from the National Endowment for the Arts, and an Al Smith Fellowship Award from the Kentucky Arts Council. Purchase White Blood: A Lyric of Virginia from the VU Bookstore here.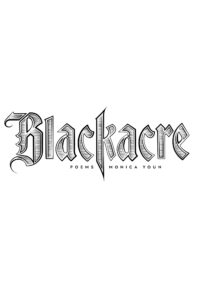 October 1, 7PM CST – Monica Youn
Click here to register for this 10/1 reading. 
Monica Youn is the author of Blackacre (Graywolf Press, 2016); Barter (Graywolf Press, 2003); and Ignatz (Four Way Books, 2010), which was a finalist for the National Book Award. Her poems have appeared in numerous journals and anthologies, including the New Yorker, the Paris Review, and the New York Times Magazine, and she has been awarded fellowships from the Library of Congress and Stanford University, among other awards. A former attorney, she now teaches poetry at Princeton University and is a member of the Racial Imaginary Institute. Purchase Blackacre from the VU Bookstore here.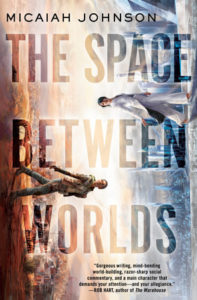 October 15, 7PM CST – Micaiah Johnson (Vanderbilt writer!)
Click here to register for this 10/15 reading. 
Micaiah Johnson was raised in California's Mojave Desert surrounded by trees named Joshua and women who told stories. She received her bachelor of arts in creative writing from the University of California, Riverside, and her master of fine arts in fiction from Rutgers University–Camden. She now studies American literature at Vanderbilt University, where she focuses on critical race theory and automatons. Her debut novel, The Space Between Worlds was published by Crown (Random House) in 2020 and was recently named as a New York Times Editor's Choice.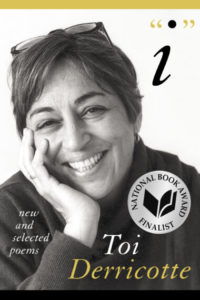 October 29, 7PM CST – Toi Derricotte
Click here to register for this 10/29 reading. 
Toi Derricotte is the author of six collections of poetry, most recently, I: New & Selected Poems (University of Pittsburgh Press, 2019), a 2019 National Book Awards Finalist. An earlier collection of poems, Tender, won the 1998 Paterson Poetry Prize; and her literary memoir, The Black Notebooks (W.W. Norton), received the 1998 Anisfield-Wolf Book Award for Non-Fiction and was a New York Times Notable Book of the Year. Her honors include, among many others, the 2012 Paterson Poetry Prize for Sustained Literary Achievement, the 2012 PEN/Voelcker Award for Poetry, the Lucille Medwick Memorial Award from the Poetry Society of America, three Pushcart Prizes, and the Distinguished Pioneering of the Arts Award from the United Black Artists. Professor Emerita at the University of Pittsburgh, Derricotte co-founded Cave Canem Foundation (with Cornelius Eady); served on the Academy of American Poets' Board of Chancellors, 2012-2017; and currently serves on Cave Canem's Board of Directors, Marsh Hawk Press's Artistic Advisory Board, and the Advisory Board of Alice James Books.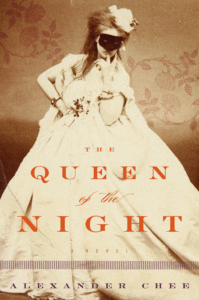 November 12, 7PM CST – Alexander Chee
Click here to register for this 11/12 reading. 
Alexander Chee is the author of the novels Edinburgh and The Queen of the Night, and the essay collection How To Write An Autobiographical Novel, all from Houghton Mifflin Harcourt.
He is a contributing editor at The New Republic, and an editor at large at VQR. His essays and stories have appeared in The New York Times Magazine, T Magazine, The Sewaneee Review, The Yale Review, and Guernica, among others, and anthologized in the 2016 and 2019 Best American Essays.
He is winner of a 2003 Whiting Award, a 2004 NEA Fellowship in prose and a 2010 MCCA Fellowship, The Randy Shilts Prize in gay nonfiction, the Paul Engle Prize, the 2018 One Story Magazine's Mentor of the Year Award, and residency fellowships from the MacDowell Colony, the VCCA, Civitella Ranieri and Amtrak.
He is an associate professor of English and Creative Writing at Dartmouth College.