Cara Dees Selected for Best New Poets 2019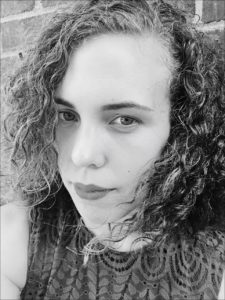 Cara Dees' poem "After Arriving Home from Church and Learning Our Dogs Were Shot, Their Bodies in the Fields" will be featured in Best New Poets 2019. Best New Poets is an annual anthology of fifty poems from emerging writers, chosen this year by Cate Marvin.
Cara Dees is the author of the debut poetry collection, Exorcism Lessons in the Heartland (2019), selected by Ada Limón for the 2018 Barrow Street Book Prize. She is a PhD candidate at the University of Cincinnati and holds an MFA from Vanderbilt University and a BA in English with Comprehensive Honors from the University of Wisconsin-Madison.
Her work appears or is forthcoming in journals such as The Adroit Journal, Beloit Poetry Journal, Best New Poets 2016 and 2019, Crazyhorse, Gulf Coast, Harvard Review, The Journal, Poetry Daily, and The Southeast Review. Exorcism Lessons in the Heartland was also named a finalist or semifinalist for the Brittingham & Felix Pollak Prizes in Poetry, the Lexi Rudnitsky First Book Prize, The Journal/Charles B. Wheeler Poetry Prize, the Saturnalia Books Poetry Prize, the St. Lawrence Book Award, and the Autumn House Rising Writers Prize.