Joy Castro comes to Vanderbilt as visiting writer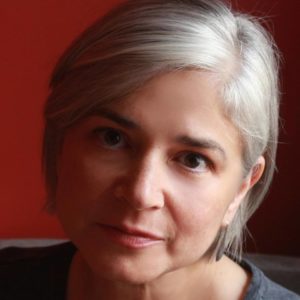 Every spring, the Vanderbilt Creative Writing program brings a distinguished author to campus as a visiting writer. This spring, Joy Castro is our visiting writer in nonfiction. Born in Miami, raised in England and West Virginia, and educated in Texas, Joy Castro is the award-winning author of two literary thrillers set in post-Katrina New Orleans, two memoirs, and a collection of short fiction. Editor of the anthology Family Trouble, she usually lives and works in Lincoln, Nebraska, where she is Professor and Director of the Institute for Ethnic Studies at the University of Nebraska.
Read an interview with Castro on the TN based literary website Chapter 16.