Graduates Day – Class of 2021
Friday, May 14, 11 a.m. CT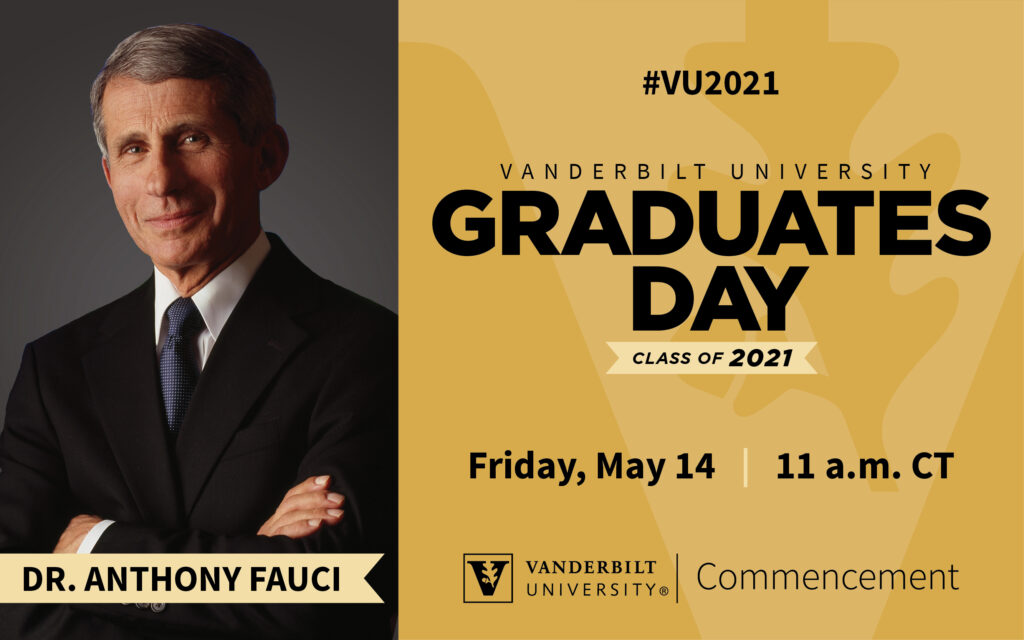 Join us as the nation's top leader in infectious disease research and internationally renowned biomedical scientist Dr. Anthony Fauci delivers the virtual Graduates Day address to Vanderbilt Class of 2021.
Dr. Fauci will receive Vanderbilt University's prestigious Nichols-Chancellor's Medal, one of the university's highest honors, which is given to individuals who define the 21st century and exemplify the best qualities of the human spirit. It was created and endowed by Vanderbilt Law School graduate Ed Nichols and his wife, Janice, in honor of Edward Carmack and Lucile Hamby Nichols.
Fauci's virtual address will take place on May 14 at 11 am CT as part of the Commencement 2021 celebrations, scheduled in person and on campus for May 15–16.
Register below to attend the virtual event.
---