To the Vanderbilt community,
As we embark on our search for Vanderbilt's ninth chancellor, there is much to consider when deciding who will lead our university.
The successful candidate will embody our core values of excellence, inclusion, civility and innovation. The next chancellor will assume leadership of a nearly 150-year-old institution with a deep history, diverse community and unprecedented momentum. The next chancellor will show commitment to the shared governance, transparency and collaboration that will define the process through which they are selected. Most importantly, the next chancellor will represent the Vanderbilt community—all of us—in its entirety.
Through the Chancellor Search Committee and the Chancellor Search Advisory Committee, we have assembled a terrific team to guide this decision, but we are also fully aware that—at this important moment in Vanderbilt's history—more is more. The more perspectives, insights and opinions that can fuel our search, the better.
What qualities do you hope to see in Vanderbilt's next chancellor?
And so, I encourage you to weigh in. Students, faculty, staff, alumni, parents and members of the broader community: we want to hear from you. What qualities do you hope to see in Vanderbilt's next chancellor? What do you envision for Vanderbilt, and how is that shaped by our leader? By reflecting on the university we know and love—its values, its strengths, its opportunities for growth—we can directly impact Vanderbilt's future, now more than ever.
By completing the online feedback form below, you can share your thoughts directly and confidentially. Your input will be critical in determining next steps, establishing future activities to gather community feedback and, ultimately, working together to select our next leader. This will be one of numerous opportunities for you to engage in this process, and we look forward to your involvement.
Sincerely,
Bruce R. Evans
Chairman, Vanderbilt University Board of Trust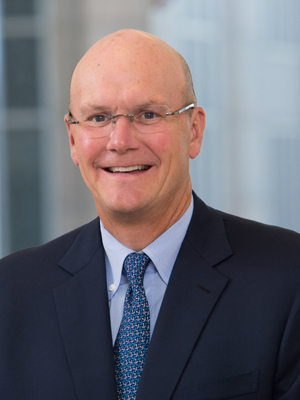 ---
Share your thoughts with us