Have you ever considered teaching English abroad?  Pursuing a summer or year of service with an NGO?  Designing your own project (and finding funding for it)?  Our team at the Career Center can help you identify opportunities that fit you and guide you throughout the application process for nationally competitive fellowships. We invite you to connect with the Career Center to learn more about the broad range of extraordinary awards that are out there to support students like you!
Vanderbilt University's Career Center is here to assist undergraduate and alumni with your competitive fellowship or scholarship applications. We also support students enrolled in Vanderbilt's professional master's programs. Those enrolled in the Graduate School at Vanderbilt University should contact Associate Dean Richard Hoover for assistance.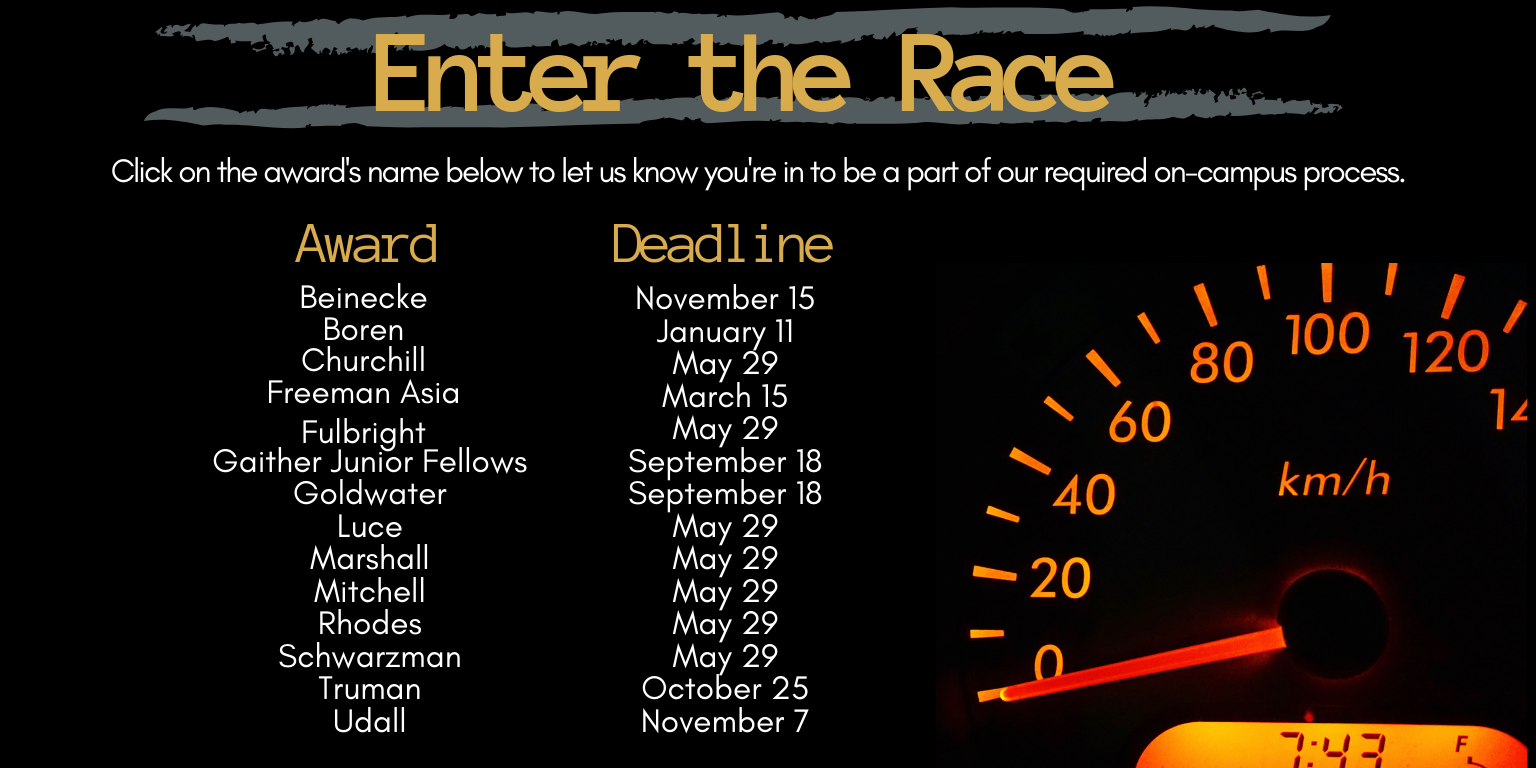 View this recording of the "How to write the Personal Statement" workshop led by John Bradley, Interim Director of the Writing Studio.  Start the video at 3:50 (after introductions).