Identity Based Resources
After you explore and make connections with organizations and resources available on the Vanderbilt campus we encourage you to discover the numerous population-specific resources accessible via the Web.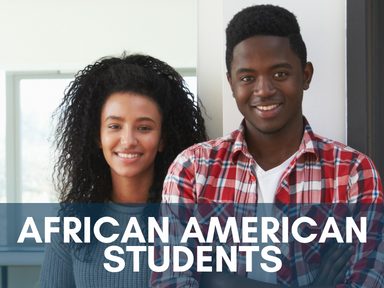 African American Students
The recruitment link between students and professionals who are African American and the employers that seek to hire them. The publication includes career strategies, industry trends, and role-model profiles that target the African-American community.
America's leading African-American Business and Career magazine.  This website provides information for African-Americans seeking opportunities in corporate America.
IMDiversity.com is dedicated to providing career and self-development information to all minorities, specifically African Americans, Asian Americans and Pacific Islanders, Latino/Hispanic Americans, Native Americans and women. The site's Diversity Villages provide population-specific news and information.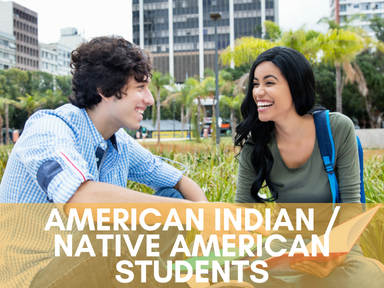 American Indian/Native American Students
This organization provides fellowships for American Indian Graduate and Professional Students.
AISES works to substantially increase American Indian and Alaska Native representation in science, technology, engineering, and math (STEM) fields.
The Bureau provides services (directly or through contracts, grants, or compacts) to approximately 1.9 million American Indians and Alaska Natives.
This site is dedicated to being your link to diversity and indigenous employment, career minded individuals looking for employment and careers in all communities, locally and nationwide.
General information site with job and employment links.
Programs are designed to get information into the hands of the community, to encourage the use of this site as an educational tool, and to locate training and employment for those interested.
This a society of scientists dedicated to fostering the success of Hispanic/Chicano and Native American scientists—from college students to professionals—to attain advanced degrees, careers, and positions of leadership in science.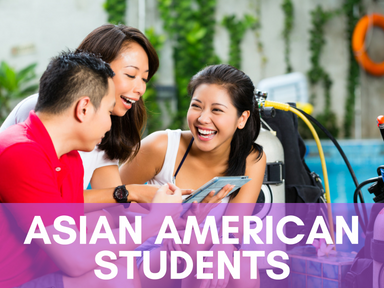 Asian American Students
Goldsea Asian American Careers addresses several career-related issues, such as Choosing a Career, Careerbuilding Strategies, Asian Heritage at Work, Job hunting & Interviewing and Women at Work. Read these helpful articles and tips to help you in your job search. Also, check out the links for Asian-friendly employers!
This website helps to connect Asian Americans to Jobs, People, and the Community. Find employers, groups, or individuals in your area; and attend conferences and events to extend your professional network! You can also read relevant articles and stay up-to-date with current news.
Learn about job opportunities, job-related resources, and additional related topics concerning the Asian American community. Asia Media offers a list of links and resources to keep you updated on current trends.
The Conference on Asian Pacific American Leadership (CAPAL) is a charitable and educational organization dedicated to building leadership and public policy knowledge within the Asian Pacific American community. Its mission is to promote APA interests and success in public service careers, to provide information and education on policy issues affecting the APA community, and to serve the APA community at large.
NAAP is a non-profit organization that cultivates, supports, and promotes Asian American leaders. Learn how to enhance your professional image through this website's resources. Also, check out the NAAAP Career Center, which is an online community that connects Asian and minority professional talent with companies across the globe.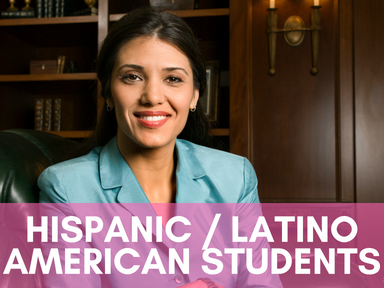 Hispanic/Latino American Students
The Center for Online Education created a holistic financial aid guide specifically for Hispanic and Latino students. The guide provides context for how students can best take advantage of available resources while offering a listing of useful scholarship and financial aid resources.
HSF believes that the country prospers when all Americans have access to the opportunities a college education can afford. As the nation's leading Hispanic higher education fund, HSF works to address the barriers that keep many Latinos from earning a college degree.
The nation's premier professional networking site and job board for Latinos in the United States. We serve as the premier resource for connecting aspiring and accomplished Latino professionals in a community experience that will assist them in realizing their professional and personal goals.
LATCareers.com is the industry leader for the recruitment of Bilingual Latinos & Latino Diversity in the US. As a niche job board, we have the only nationally scalable Latino recruitment platform for both digital and career fairs with coverage in 90 US cities.
The mission of the League of United Latin American Citizens is to advance the economic condition, educational attainment, political influence, housing, health and civil rights of the Hispanic population of the United States.
is a society of scientists dedicated to fostering the success of Hispanic/Chicano and Native American scientists—from college students to professionals—to attain advanced degrees, careers, and positions of leadership in science.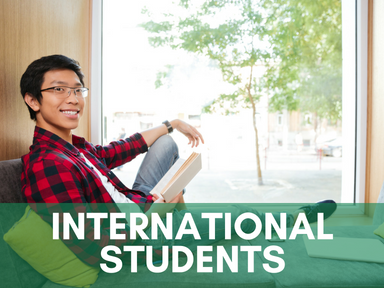 International Students
Cultural Vistas is a nonprofit organization providing international exchange opportunities.
The Department of Labor is required to provide a list of employers who have submitted Labor Condition Applications. The search page allows you to view the H1-B Labor Certification Database and also access the Online Wage Library for prevailing wage determinations.
RedBus2US
Information about applying to US schools for MS, MBA, PhD, and F1; applying for H1B visa, immingration updates; and travel.
Information on how to apply for and get work authorization and application forms you can download.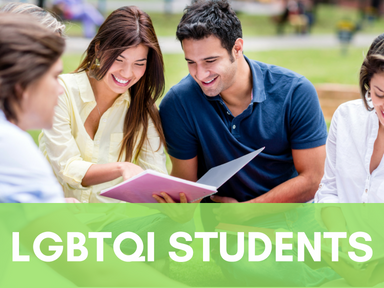 LGBTQI Students
Advocates for those working LGBT resource offices within higher education. This is an associate organization of the Council for the Advancement of Standards in Higher Education (CAS).
This link connects to an extensive list of publications and reports, such as the Corporate Equality Index, a resource on advocating for LGBT equality in the workplace and the annual HRC Best Places to Work report.
Identify jobs and gather information about employment at LGBT- and diversity-friendly companies. The website also contains a networking feature to connect with LGBT and ally colleagues.
The resource page for those in STEM disciplines that provides "education, advocacy, professional development, networking, and peer support."
Out & Equal Workplace Advocates is a nonprofit organization dedicated to achieving lesbian, gay, bisexual and transgender workplace equality. Out & Equal collaborates with Fortune 1000 companies and government agencies to provide a safe, welcoming and supportive environment for LGBT employees.
The nation's leading LGBT networking organization. Membership is required to access job board.
The Pipeline Project works to achieve significantly increased levels of diversity within LGBT advocacy and service organizations and in the leadership of those organizations. Job board is accessible to non-members.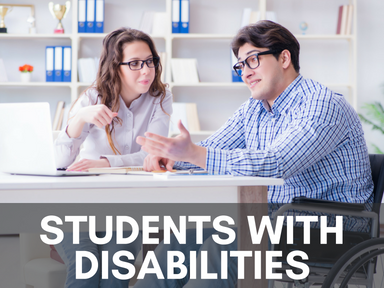 Students With Disabilities
Developed in 1995, abilityJOBS is one of the largest career websites for people with disabilities.
COSD is a unique and dynamic national professional association comprised of more than 600 colleges and universities and over 500 major national employers.  COSD's mission is to improve the employment rate of college students and recent graduates with disabilities on a national basis.
Emerging Leaders is a highly competitive program that places college students with disabilities in fulfilling summer internships and provides them with leadership development opportunities.
Empower TN
Middle Tennessee's center for advancing independence within the disability community; their Employment Network discusses how to receive help when applying for jobs.
ENTRY POINT! is a program of the American Association for the Advancement of Science (AAAS) offering outstanding internship opportunities for students with disabilities in science, engineering, mathematics, computer science, and some fields of business.
Careers and community for people with disabilities. The GettingHired Mission is "To create sustainable employment growth and opportunity for people with disabilities."
JAN is the leading source of free, expert, and confidential guidance on workplace accommodations and disability employment issues.  JAN represents the most comprehensive job accommodation resource available, from Fortune 500 companies to entrepreneurs.
The NBDC is the leading resource for employers seeking to integrate people with disabilities into the workplace and companies seeking to reach them in the consumer marketplace. Free services to jobsSeekers include: national resume database, job & internship listings, NBDC Yellow Pages and career events.
The WRP is a recruitment and referral program that connects federal and private sector employers nationwide with highly motivated college students and recent graduates with disabilities who are eager to prove their abilities in the workplace through summer or permanent jobs.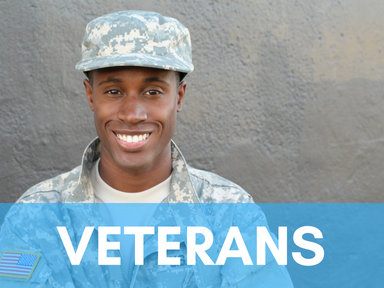 Veterans
The U.S. Chamber of Commerce Hiring Our Heroes is a nationwide initiative to help veterans and military spouses find meaningful employment.
The website, powered by the partnership of MilitaryTimes and CareerBuilder, provides a variety of resources for veterans, including a job-search engine, a tool for discovering how one's military skills translate to the civilian world, and career advice.
The Office of Personnel Management (OPM) provides information about federal employment for veterans and administers entitlement to veterans' preference. Their FedsHireVets.gov site is the best source for military service men and women to find employment with the Federal Government.
As part of the U.S. Department of Veterans Affairs, the VR&E program assists veterans with service-connected disabilities to prepare for, find, and keep suitable jobs.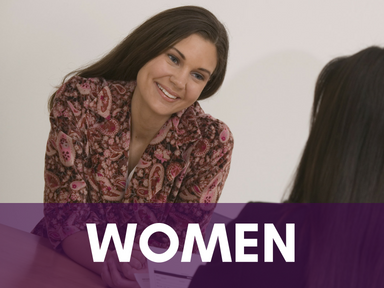 Women
CareerWomen.com is the leading national online career center by and for women. Tailored to the needs of today's working women, CareerWomen.com provides job seekers easy, targeted access to top employers and recruiters who are actively looking to recruit and hire women.
FairyGodBoss.com
FairyGodBoss helps women get hard-to-ask questions answered. They provide the inside scoop on pay, corporate culture, benefits and work flexibility. They offer company ratings, job listings, discussion boards, and career advice. Created by women, for women.
Forté Foundation is a non-profit consortium of leading companies and top business schools working together to launch women into fulfilling, significant careers through access to business education, opportunities, and a community of successful women.
Negotiating Women provides innovative training and consulting to professional women; a company of women committed to helping other women. Provides practical advice to help women at every stage of their career to claim their value and create conditions for success in business. No cost to job-seekers.
Women in the workforce are vital to the nation's economic security. The Women's Bureau develops policies and standards and conducts inquiries to safeguard the interests of working women; to advocate for their equality and economic security for themselves and their families, and to promote quality work environments.
Women For Hire is where women job-seekers can find a variety of career and job resources including information about recruiting events and job fairs, career coaching, resume critiquing, and job-search seminars.
WomenVenture's provides women with the tools and resources to achieve economic success through small business ownership. Resources include a business center,  information sessions, classes, loans, scholarships, and events and community.
Know about an organization or resource we missed?