Industry Specific Insights
Top banks on Wall Street focus on hiring interns during the late summer and early fall of the junior year for the following summer. Interns are considered for an offer to return full time after graduation (typically in July of the next summer), and for many Wall Street banks, the majority of full-time hires come from the summer intern class.  Recruiting in financial services has continued to move earlier over the past several years, with summer analyst applications opening and interviews starting as early as July. Most on campus interviewing for finance will take place in September and early October. A few financial services firms interview on campus early in the spring semester.  Timelines can change, so students will want to frequently check DoreWays for the latest updates on company information sessions, job postings, and on campus interviews. 

Off Campus recruiting opportunities will be available throughout the fall and spring semester and can be found via DoreWays, other online recruiting sites, company websites, and through networking. 

On campus interviewing for full-time roles in finance takes place early in the fall semester (September-October).  Wall Street's full-time finance roles are primarily filled from their summer analyst class and thus most firms do not recruit on campus in the fall.  However, there will be some firms, including boutique and regional firms, that will be offering on campus interviews.

Just as with summer internships off campus recruiting opportunities for full-time roles will be available throughout the fall and spring semester and can be found via DoreWays, other online recruiting sites, company websites, and through networking.

For access to the Wall Street Oasis Guides, please contact vandyinfinance@vanderbilt.edu.
Industry Specific Job Boards
Company & Industry Research
Selected Resources
The resources below are a combination of general industry information as well as specific job and internship posting sites for this industry.
First Year Students:
Interested in finance? Review this document for suggestions on initial steps to take to explore the industry. 
Sophomores:
Review the Road to a Finance Internship document here.
Juniors:
Review the Road to a Finance Internship document

here.
These areas of finance are most often of interest to Vanderbilt undergraduates:
Asset Management
Asset managers work either at a firm that provides investment management services, such as an Insurance Company or a Pension Fund or as an individual consultant hired by clients to make investment decisions. These consultants for high net worth individuals are also known as Private Wealth Managers. They are tasked with creating and implementing long-term asset allocations within the context of each client's particular risk tolerance, developing customized investment strategies, and providing access to a wide range of investment platforms and ideas.
Capital Markets
This area includes Debt Capital Markets and Equity Capital Markets, two product groups that can exist in a bank's institutional securities group. Your role within these product groups is to communicate between the investment banking department, which advises clients on financial transaction, and the sales force that sells the securities in a transaction.
Equity Research
Both buy side firms (Insurance Companies, Pension Funds, Asset Managers) and sell side firms (Investment Banks) employ Equity Researchers who are responsible for providing insight and detailed analysis into a company, entity, or sector. The research published by Equity Researchers is used by Investment Bankers, Sales people and Traders, and Clients of a bank.
Corporate Finance
Every large corporation (financial institution or other) has a finance department that deals with analyzing financials (data and statements), budgeting, strategic planning, assessing new products' profitability, determining the profits and losses of each division, and assessing internal control.
Investment Banking
Investment bankers help corporations raise funds in the capital market by underwriting initial public offerings and managing private placements. They advise on buy-side and sell-side mergers and acquisitions by identifying potential transaction partners, developing analyses and negotiating terms.
Services include managing follow-on equity offerings, and structuring and distributing corporate debt. Departments are generally structured by industry coverage (e.g. Consumer/Retail, Health Care, Industrial, Natural Resources, Technology/Media/Telecom) and/or product coverage (e.g. Leveraged Finance, Equity Capital Markets, Restructuring, Mergers and Acquisitions).
Sales and Trading
The securities sales team is responsible for building and managing client relationships. They understand the needs of clients through clear and frequent communication, and help to take care of client requests. Traders manage customer-driven business and generate profits through market making.
Additional Areas of Finance:
The areas of finance listed below are rarely open to new graduates. These fields are more accessible after a few years of work experience or after gaining another degree.
Hedge Funds
A hedge fund is an aggressively managed portfolio of investments with a goal of generating high returns. A hedge fund has no employees, but the portfolio is managed by the investment manager, who employs significant risk management strategies.
Private Equity
The private equity field contains investors and funds that invest directly in private companies or conduct buyouts of public companies. Private equity firms will sometimes pool funds together to take very large public companies private.
Venture Capital
A venture capitalist is a person or investment firm that makes speculative investments in growing start-up companies. Venture capital firms typically comprise small teams with business management and development training, and deep industry experience.
Books:
Beating the Street by Peter Lynch

Flash Boys (A Wall Street Revolt)by Michael Lewis

Liar's Poker by Michael Lewis

Market Wizards: Interviews with Top Traders by Jack D. Schwager

Reminiscence of a Stock Operator by Edwin Lefèvre and Roger Lowenstein

Stress Test: Reflections on Financial Crises by Timothy F. Geithner

Technical Analysis of the Futures Market by John Murphy

The Big Short by Michael Lewis

The Little Book That Still Beats the Market by Joel Greenblatt

You Can Be a Stock Market Genius: Uncover the Secret Hiding Places of Stock Market Profits by Joel Greenblatt

Young Money: Inside the Hidden World of Wall Street's Post-Crash Recruitsby Kevin Roose

Investment Banking: Valuation, Leveraged Buyouts and Mergers & Acquisitions by Joshua Rosenbaum and Joshua Pearl
VAULT Guides:
Search for the following VAULT guides once logged into your account.
Career Guide to Accounting

Career Guide to Hedge Funds

Career Guide to Investment Banking

Career Guide to Investment Management

Career Guide to Middle Market Investment Banking

Career Guide to Private Equity

Career Guide to Private Wealth Management

Career Guide to Sales and Trading

Career Launcher: Finance

Finance Interviews Practice Guide

Guide to Finance Interviews

Guide to the Top 50 Banking Employers

Guide to the Top Financial Services Employers

Guide to the Top Insurance Employers Vault/SEO

Guide to Financial Services Diversity Programs
Develop Essential Skills:
Consider getting involved in one or more of the following student organizations to develop finance-related skills and knowledge: 
The Vanderbilt Finance Club 
VFC assists and prepares undergraduate students for careers in finance.
The Vanderbilt Investment Club (VIC)
VIC serves as the premier undergraduate group on campus for those interested in financial markets.
Vanderbilt Microfinance Club 
VMC was founded to bring awareness to the social entrepreneurial tool of microfinance and to facilitate economic development projects linking Vanderbilt students to impoverished entrepreneurs
Moneythink 
Moneythink is a national student organization dedicated to promoting financial literacy and entrepreneurship among high school students 
Skills:
The following are frequently cited as necessary to be successful in finance careers:
Quantitative and analytical skills
Ability to work well on a team
Communication and interpersonal skills
Ability to learn new things quickly
Strong work ethic (long hours are prevalent, particularly in investment banking)
Time management
Advanced proficiency in Excel
General Information and Strategies:
Quantitative skills are extremely important in finance. Take additional courses in math, statistics, and accounting.

Many positions in finance require the ability to analyze and interpret data.

Develop strong interpersonal and communication skills. Cultivate an eye for detail.

Gain experience through internships, summer and part-time positions.

Read the Wall Street Journal and other financial news magazines to stay abreast of current events and to learn more about the industry.

Join student professional associations in the field of finance and seek leadership roles.

Several professional designations and licenses, e.g. Chartered Financial Analyst or Certified Financial Planner, are available to finance professionals working in a particular area. Earning these designations may help one obtain advanced positions.
Recommended Professional Associations
A professional association is an organization of people who have similar career interests. These membership-based organizations often offer a reduced rate for students that allow access to the many resources they provide. Professional association websites can also offer job/internship databases as well as opportunities to find mentors or other contacts.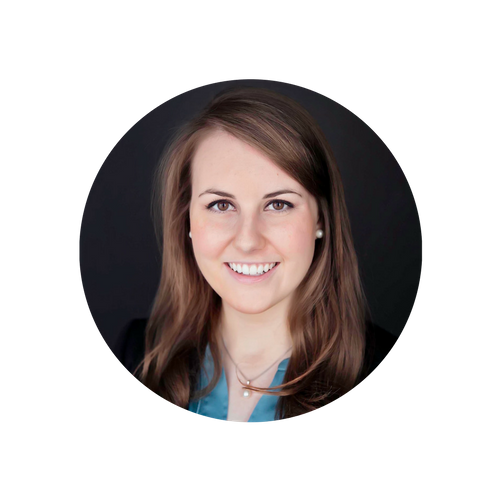 Edie Powers, '17
Major:  Economics
Minors: Financial Economics & Spanish
Position:  JP Morgan, Investment Banking Analyst  (FIG)
I chose to pursue investment banking after interning in public finance in my hometown during the summer following my sophomore year.  I enjoyed learning about the various clients, such as local governments and school districts, and the process of issuing tax-exempt bonds for those clients. However, I became curious about working with corporations as clients and executing M&A and equity deals, so I decided to pursue investment banking.  That internship also provided me with an incredible mentor who ensured I learned as much as possible during the summer and encouraged me to pursue what I was passionate about.
When I returned to school for my junior year, both the Career Center staff and the Center's Finance Career Mentoring Program were instrumental in my pursuit of an investment banking internship.  The Mentoring Program connected me with a senior mentor who had interned in IB and was returning full-time, who coached me through the rigorous application, networking, and interview processes.  Her experience and expertise, as well as her encouragement and support during the most difficult moments, helped me land an investment banking summer internship at JP Morgan.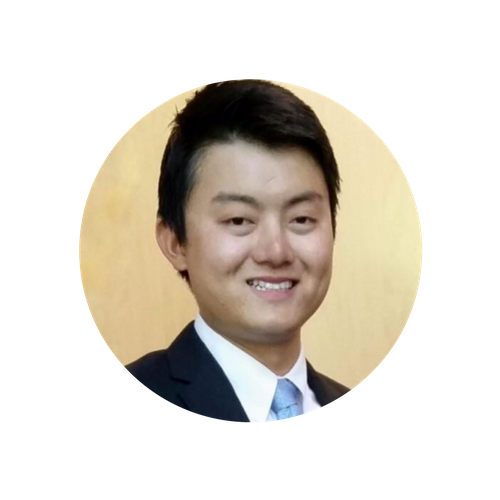 Geoffrey King '15
Major:  Economics & Asian Studies
Minor: Financial Economics
Position:  BlackRock, Financial Markets Advisory (FMA) 
I graduated from Vanderbilt in 2015 and joined the Financial Markets Advisory (FMA) group at BlackRock in Washington, D.C. In my role, I help to advise financial institutions and official sector clients on key investment and risk challenges, including balance sheet management, capital markets and transaction support, data and analytics, and risk and regulatory matters.
Even before college, I knew I wanted to pursue a career in financial services. In high school, I closely followed the events that unfolded during the global financial crisis and discovered a passion for understanding the underlying dynamics of markets and global economies.
Prior to being accepted to Vanderbilt, I scheduled my first visit to the Career Center during a campus tour and immediately recognized the staff's commitment to and support for its students. Throughout my four years, I had countless one-on-one conversations and brainstorming sessions with the career coaches. I trusted them to help me reach my goals. I also actively participated in on-campus information sessions as early as my freshman year and benefited from Center-organized events such as Vandy Meets the Street and the Finance Career Mentoring Program. The Career Center and its superb people were always available and wanting to help, so I'm confident that current and future students will continue to be in great hands as they think about life after Vandy.