Depending upon your interests and academic record, you may be well-suited for a range of fellowship and scholarship opportunities. The Career Center's fellowships and scholarships coaches are here to assist students with especially competitive fellowship or scholarship applications. Please note the kind of opportunity you plan to apply for, as there are different requirements and types of support we can offer for each. Be sure to meet with your Career Coach first, to see if such awards fit into your overall career plan.
If you would like to discuss applying for next year's cycle of nominated awards, please sign up for an Honors Scholarship appointment via DoreWays with:
Dorrie Presson for Churchill, Fulbright, James C. Gaither Junior Fellows Program, Goldwater, Luce; and all general inquiries
Jackie Sheridan for Freeman Asia, Gilman, Marshall, Mitchell, Rhodes, Schwarzman, and Truman
Those enrolled in the Graduate School at Vanderbilt University should contact Associate Dean Richard Hoover for assistance.
You can take a look at what fellowships and scholarships opportunities you might be eligible for (based on year, interests, and GPA) by reviewing this list: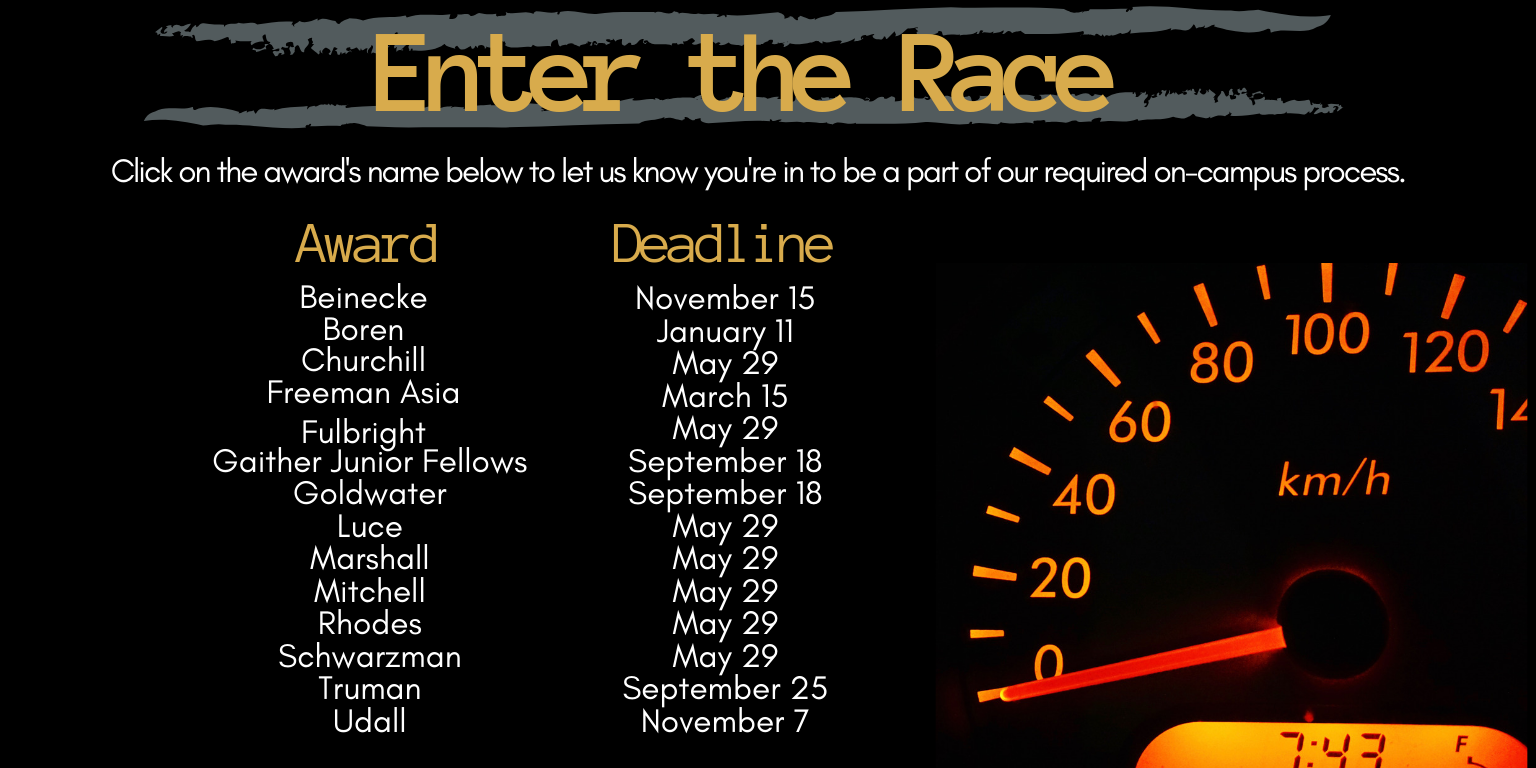 Nominated Awards: These awards require a special nomination letter to be submitted by the university on the student's behalf. In most cases, the university can only nominate a limited number of students each year. That's why we require you to notify us of your "Intent to Apply" well in advance of the official deadline, so we can conduct on-campus interviews and application review to determine whom will be nominated. Often, you'll need to let us know months before the actual award deadline.
Supported Awards: While these awards do not require nomination, they are still very competitive and often involve some complicated requirements. When you know you want to apply for one of these awards, schedule an appointment with our Fellowships and Scholarships team to go over your materials. Be sure to meet with us at least two weeks before the official deadline–we often give extensive feedback, based on our familiarity with what these Selection Committees are looking for.
Self-Directed Awards: These applications are the most straight-forward and have no extra requirements, so most students can complete them on their own. If you'd like to have your materials for these awards reviewed, reach out to your the Writing Studio or your Career Coach. Be sure to give them at least one week to give you feedback.