Industry Specific Insights
Use summers to explore running a business by "trying on" an experience. Develop a learning plan for yourself.

Reach out to Vanderbilt alumni and ask those who have launched their own organizations if they've ever considered hiring interns.

Attend local startup meetings and meetups, review resources, and join entrepreneurship challenges. Nashville has a robust

 entrepreneurial community 

and is supportive of start-ups.

Since social enterprise combines business and social purpose, gaining experience in either or both sectors would be helpful. Use summers to explore internships in nonprofit or philanthropic organizations.

Consider interning or volunteering at a startup or business to help you acquire the necessary business skills. Join a student group on campus or intern at a nonprofit organization.

The central idea of being an entrepreneur is being your own boss rather than "applying" to work for someone else.

That being said, many employers often seek candidates with an "entrepreneurial style" who are self-directed and need little supervision, or who have a strong sense of proprietary values about their work.

Opportunities in some areas of marketing, for example, often require these qualities. So, if you're not ready to start your own business, look for options where you can take on equivalent responsibilities.

There is no timeline or typical job search for entrepreneurs. The best way to really test your interest in startups is to talk to a successful entrepreneur or get on-the-job training.

With high competition and limited jobs in social enterprise, the best way to obtain experience is often through networking. Reach out to Vanderbilt alumni through

 Linkedin 

or the Vanderbilt alumni network

 VUconnect  

Go to networking meetings and consider joining a social enterprise professional association.
Industry Specific Job Boards
Company & Industry Research
Recommended Resources
The resources below are a combination of general industry information as well as specific job and internship posting sites for this industry.
Professional Associations
A professional association is an organization of people who have similar career interests. These membership-based organizations often offer a reduced rate for students that allow access to the many resources they provide. Professional association websites can also offer job/internship databases as well as opportunities to find mentors or other contacts.
Resources for Entrepreneurship:
Resources for Social Enterprise: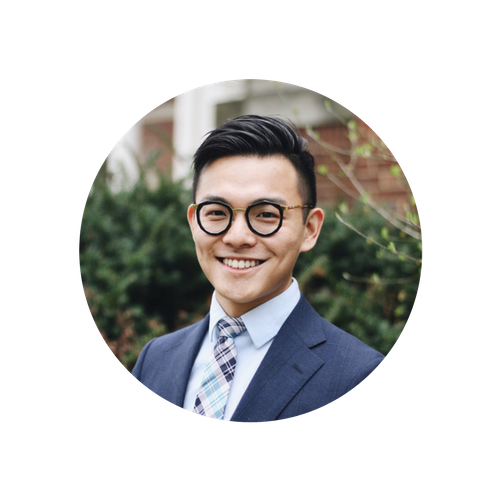 Yalun Feng, Arts & Science '18
Majors: Political Science, Environmental Studies
Startup business: Leaves Plates Company
The Leaves Plates Company stemmed from my passion for the environment and desire to make a positive impact. As a student of policy, I never considered a startup until I met someone at a conference with a brilliant but underdeveloped idea.  The idea was making disposable plates out of leaves. These natural plates have been a tradition in Nepal for centuries. My business partner and I hope to promote the concept in the U.S. market. I am currently introducing the concept to the Vanderbilt community and beyond. I serve as the co-founder and head of public relations & investor engagement. I have been working on the business for a year now and I have learned so much by pitching my startup to investors, marketing products to clients, and dealing with cash flow. This experience has pushed me outside my comfort zone. I have benefited from the many resources and support Vanderbilt offers including faculty, alumni, the Wond'ry, and the Career Center.