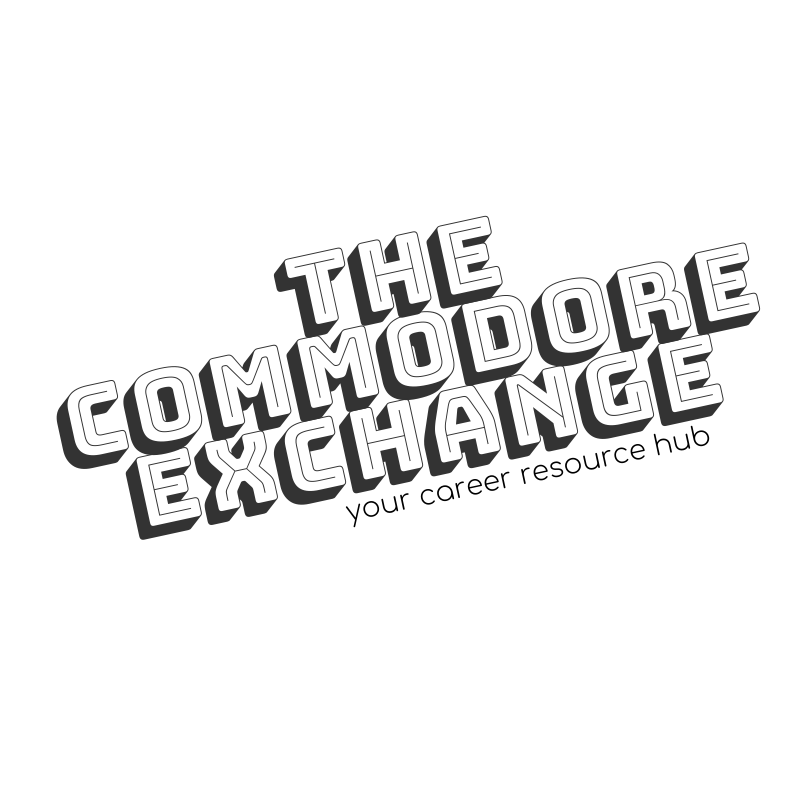 Professional Attire
Your professional image is an important part of the job or internship search, especially during the interview process. Choosing conservative attire rather than a fashion statement is always best. Wherever an employer is present (such as an employer information session or an industry career day), remember to dress in business professional attire.
A polished appearance creates a positive first impression and allows the employer to focus on your qualifications without distraction. Research on interviewing suggests that approximately 80 percent of hiring decisions are determined within the first few moments of meeting a candidate.
You should invest in modest attire with industry-appropriate colors and designs that convey confidence and professionalism. Plan ahead! Don't wait until the night before your 8:00 a.m. interview to verify that the clothing you plan to wear fits and is appropriate! 
And for those jobs/industries that are less formal, wearing business professional attire to the interview demonstrates that you are a professional who takes this process seriously. If you believe a business suit may not be the right choice, call the receptionist or administrative assistant at the prospective employer's office for tips on what constitutes appropriate employee attire.
If you are ever in doubt about what is appropriate, we encourage you to ask a professional in the field or a member of our staff.
General Tips for Creating a Great Impression
A suit, in black, navy or gray, is always the best (and safest) choice for both men and women.
Clothing should fit well and be clean and pressed. Shoes should be polished and in good condition with any scuff marks removed.
Deodorant is a must, but it's best to avoid cologne, perfume, or body sprays.
Keep interview accessories professional. Take a briefcase or nice leather- or vinyl-bound portfolio to carry your resume, references, or other pertinent documents. Leave tattered manila folders or college logo folders at home.
Turn off your cell phone and place it, along with your watch, in your jacket pocket or hand bag once you make it to the front door so that you're not tempted to look at them before or during the interview.
Do NOT bring backpacks, gum, iPods, coffee, or soda into your interview. Avoid putting keys or coins in your pocket. This ensures they will not rattle when you walk or cause your pocket to bulge.

Gender Specific & Neutral Options to Consider:
Khaki, corduroy, twill or cotton pants or skirts, neatly pressed
Sweaters & cardigans
Nice jeans (if permitted), no holes or fray
Cotton long-sleeved button-down shirts, pressed
Polo shirts or knit shirts with a collar
Tailored blouses in cotton, silk, or blends
Suit jackets, solid or patterned
Tie optional
Closed toe loafers, boots, flats, pumps
Tips for Creating Professional Profile Photos:
A professional head shot photo is an essential part of your LinkedIn profile and can be used on your website or any blog postings you publish. A good-quality photo can be taken by a friend or classmate with the camera found on most cell phones. For best result, follow these tips:
Select a location with ample lighting. Standing outside on a sunny day with a building on campus as a backdrop might be a suitable option.

Avoid busy backgrounds. Neutral, light-colored background are preferred.

Dress appropriate to the position or industry you are pursuing, and style your hair, attire and makeup as you would to meet an employer.

Have your friend take several up-close photos, framing you at eye-level in each shot. Don't forget to smile.

Review the photos taken and select the best of the bunch to upload to LinkedIn or other social media profiles.
Profile photos should be of you only. Avoid pictures of you and your bestie, group shots, or pictures that include pets.
Not sure if your profile or photo is hitting the mark? Ask for a profile critique during walk-in hours and our career coaches can give you feedback.
Professional-grade headshots can be scheduled at the Career Center at your request.
Business Correspondence
Thank You Notes: 
A thank you note, letter or email is an essential component of the interview process, whether after a job search, graduate school, or an informational interview. This simple gesture can speak volumes about your interest and your appreciation for the opportunity to interview, and although nearly all job seekers acknowledge the value of sending a personalized thank you note, the majority of people never send one.
As a job candidate, you should view the thank you note as yet another opportunity to show an interviewer what a great fit you would be with their organization or program.
Typed, Handwritten, or Emailed?:
The traditional thank you note takes the form of a handwritten letter. If your handwriting is legible, then this gesture can add a touch of personalization to your correspondence. If your handwriting is poor, however, a typed letter is perfectly acceptable. Select neutral paper or note cards, such as white or cream, and avoid colored paper and cutesy graphics or greetings.
Although less formal than a handwritten note or typed letter, the thank you email may also be appropriate, especially in today's email-driven environment. If the majority of your previous communications were conducted via email, or if the interview was sufficiently informal, then emailing your thank you letter is fine.
Ultimately, you may want to make your decision on what method to use based on how formally your interview was conducted. If your first impression felt strictly formal, then a typed letter may be more appropriate; if the atmosphere was more informal, a hand-written note or email may work better. 
For students participating in on-campus recruiting through the Career Center:
It is important to email a thank you note to the interviewer within 24 hours of the interview. Many applicant decisions or second-round interviews will be made quickly; emailing a thank you note will reaffirm your interest in the position.
You will find employer contact information at the student sign-in desk following your interview. In this situation, you may also follow up with a handwritten letter if you feel one would be appropriate.
General Tips:
General Tips
Ask for your interviewers' business cards, or write down the interviewers' titles and the proper spelling of their names before leaving the interview site.

Be sure to write and send your note within 48 hours of the meeting (or within 24 hours after an on-campus interview).

Remember to be genuine when writing a thank you note. Keep handwritten notes/letters to one page or less and emails to around three to four paragraphs.

If multiple people interviewed you, send a personalized thank you letter to each and mention something specific you discussed with them.  Be sure to include some key points that you believe the employer should remember about you.

Conclude the thank you note by reiterating how interested you are in the position/program and why.

Regardless of the correspondence method chosen, spelling, grammar and punctuation matter. Proofread carefully and have one other person review it before sending.
Guidelines for Requesting Letters of Reference From Faculty
The first thing to keep in mind is that the vast majority of professors understand that writing letters of reference is part of their job and take pride in being able to help students succeed professionally. Many students, however, may not be aware of how to best approach faculty to request a letter of reference. Here are a few helpful tips on how to get the references you need.
Who to ask:
Choose faculty members who know you well, preferably in a variety of contexts.
Select professors in courses where you excelled.
Employers read many reference letters, most of which are filled with generic praise. Specific reference letters are more likely to get noticed. The more a professor knows about you, the more specific the letter will be.
What materials to send or bring to an appointment:
Provide information about the position (job description). The more professors know about the position the more easily they can tailor the letter toward a specific audience.
Bring the application forms and materials, with the deadlines clearly indicated and the relevant portions completed.
Provide a written description about yourself and why you are applying for this position. The more professors know about your past academic work, extracurricular interests, and your aspirations, the more specific they can be about your talents and motivation.
Have available your graded papers and assignments that you completed for the professor's class.
How to ask appropriately:
Make a formal request of your professor, by email or appointment, asking if he or she would be willing to write a reference letter.
Explain the purpose of the recommendation, include the listing for the job/program you are applying to, and why you have chosen the professor.
Give the professor time to consider your request.
Arrange an appointment to discuss the recommendation a few weeks in advance of the deadline, especially if you need multiple letters. Professors have very busy schedules and need ample time to write a thoughtful and distinctive letter, so ask early.
Follow-up:
Double-check that the letter has arrived by the deadline. If not, contact the professor.
Always send the professor a thank-you note. 
Let the professor know whether you got the position.
Common Mistakes to Avoid:
Professors take the writing of recommendation letters very seriously, and they expect students to do the same. Recommendations reflect not just the quality of the student, but also the integrity of the professor and ultimately the university.
Never assume that the professor will be willing to write a letter. Always ask first, even if the professor has written a letter for you in the past.

You should also ask for permission to list a professor's name as a reference on an application, even if a letter is not required.

Do not simply drop off forms and information with the office assistant or send them as an email attachment. Request to meet with the professor in person.

If a professor denies your request, he or she simply may have inadequate experience with you to write an effective letter, or they may have insufficient knowledge about the position.

Don't harass professors about whether they have sent the letter yet unless they ask you to send a reminder. You may request that the professor send you an email to confirm that the letter is sent.