How do I get notifications sent to my phone?
Brightspace users can have notifications sent to their phone or personal email. Users can customize which actions in Brightspace will trigger a notification.
Updated Spring 2020
Printable version
---
Setting up Phone/Text Notifications
1) Log into Brightspace. Click your Name on the top right-hand corner, and select Notifications.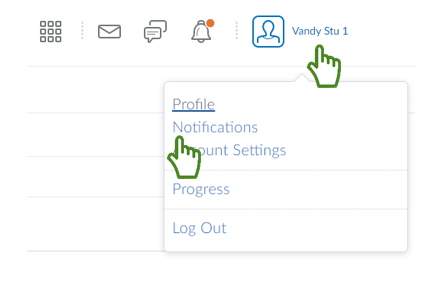 3) Click Register your mobile and fill in the requested information, click Save. A confirmation code will be texted to your phone. Enter the code in Brightspace then click Confirm. You can also enter a personal email account here, by clicking Change your Email Settings.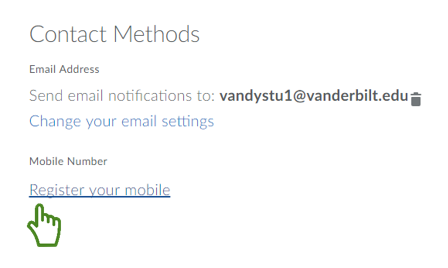 4) Scroll down to select your preferred method of notification (Email or SMS) for each listed action in a course.

5) Set any Custom Notifications and choose any courses to exclude from your notification settings.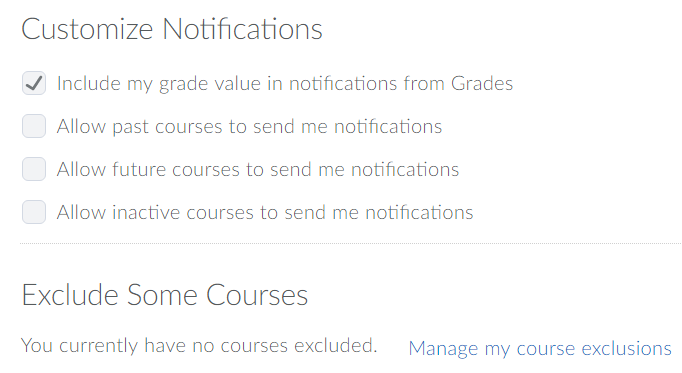 6) Click Save when you are finished with your selections.