Save the Dates: Fall Drop-in Training/Support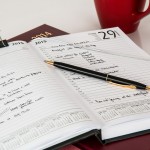 We are excited to announce our September/October schedule of drop-in support hours.
During drop-in hours, faculty and staff who have Blackboard-related questions can stop by the workshop space of the CFT (even without an appointment) and find a team of specialists ready to assist. We can get you up to speed with Blackboard's new features, assist with building your course content, or help you solve technical problems.
New this fall, we are adding a short workshop time at the beginning of the drop-in hours scheduled for the third Monday in September (9/21) and the third Monday in October (10/19). From 1-1:30pm on those days, CFT staff will discuss a topic of interest to faculty and present Blackboard tools that can help address classroom issues. Following the workshops, Blackboard specialists will be available to consult one-on-one or in small groups, with no appointment necessary.
Not sure how to find the CFT? See these directions.
Tuesday 9/8/15 10-11am     Drop-in Support
Monday 9/14/15 1-3pm     Drop-in Support
Monday 9/21/15 1-3pm     30 min training "Cheating and Plagiarism" followed by Drop-in Support
Monday 9/28/15 1-3pm     Drop-in Support
Tuesday 10/6/15 10-11am     Drop-in Support
Monday 10/12/15 1-3pm     Drop-in Support
Monday 10/19/15 1-3pm     30 min training "Using Media in Blackboard" followed by Drop-in Support
Monday 10/26/15 1-3pm     Drop-in Support