Caitlin Jones
United States Army
M.S.N. Candidate, Class of 2022
School of Nursing
"I hope to share my experience as a young military leader to encourage students to reflect on their own values and apply them as soon-to-be leaders in their professional lives."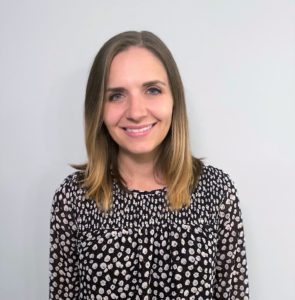 Tell us about your military service. What did you do? Where did you serve? What do you value the most about your military service?
In my 7 years as a medical service officer, I served in an infantry brigade of the 101st Airborne Division, as the division medical plans officer, and as a healthcare administrator at Blanchfield Army Community Hospital.  I deployed to Afghanistan with the 101st Airborne Division as part of an aid station with a forward surgical team.  The most valuable aspect of my military service is without doubt the people.  When the jobs were demanding, completing the mission was always easier because I worked alongside phenomenal soldiers
What are your thoughts on mentoring other students while at Vanderbilt? As a role model, what values do you want to share?
I graduated from Vanderbilt University in 2013, so I am thrilled to return and bridge two communities that are close to my heart.  Shortly after graduation, I entered active duty and quickly deployed to Afghanistan.  I was not far removed from where today's undergraduate students are now when I found myself in an ambiguous, high-stakes environment.  Current students will soon similarly graduate to face a challenging professional environment, where they will be responsible for making tough, values-based decisions.
While at Vanderbilt, what will be the focus of your studies and how do you plan to use this knowledge in your future career?
I am completing of Master of Science in Nursing to become a family nurse practitioner. I hope to use this clinical knowledge with my background in healthcare administration to improve the lives of veterans and their families at the intersection of health and veteran policy.
What would you tell other veterans about the Bass Military Scholars Program?
This program is an incredible opportunity to take the next step in your post-military life, while also reflecting on and sharing your experience in military service.  Vanderbilt offers a diverse and challenging environment where you can acquire new skills and continue serving your community in a new way.