NISE students Williams and Dunham receive Graduate School fellowships
Two current participants in the Frist Center's NISE (Neurodiversity-Inspired Science + Engineering Graduate Trainee Fellowship) program have earned a prestigious fellowship from the Vanderbilt Graduate School.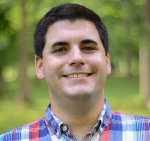 The Frist Center for Autism & Innovation sponsors NISE through a National Science Foundation Research Traineeship (NRT) grant. The program takes a novel approach to the training of engineers and scientists engaged in advancing the future of work at the human technology frontier (FW-HTF), which is one of NSF's 10 Big Ideas. NISE engages students across STEM disciplines in the development, deployment, and commercialization of FW-HTF approaches and devices that support neurodiversity individuals and/or that are inspired by their abilities.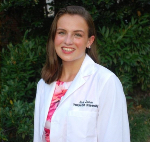 NISE fellows Zachary Williams and Kacie Dunham are now also "Family S" Graduate Scholars in Autism Studies. According to the myVU news article announcing the awards, Williams was chosen because of "his excellence in research, which specifically focuses on the phenomenon of sound sensitivity." Dunham was selected because her research on autistic sensation and perception and the sensory experiences of infants with an increased likelihood of being autistic "will undoubtedly further our understanding of early language development in relation to autism."