NCAA – Speakers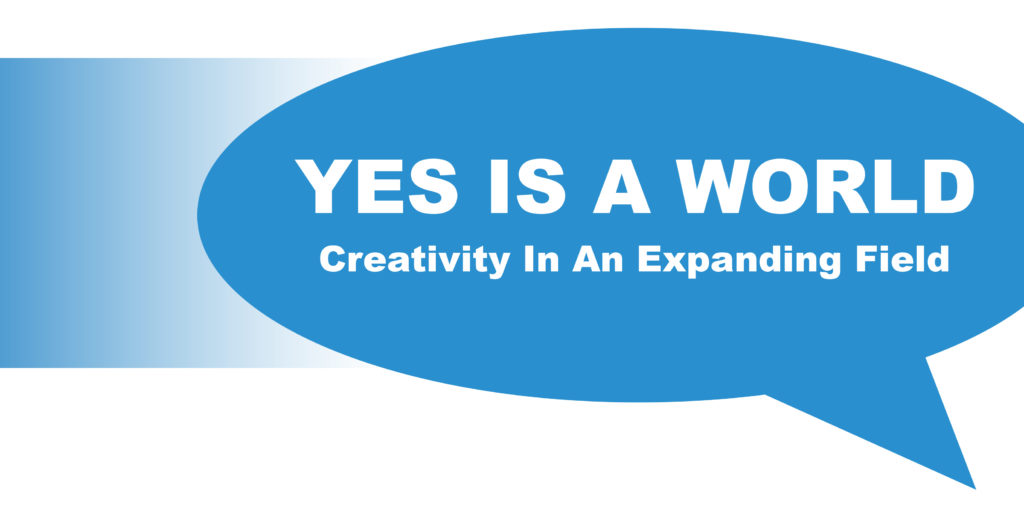 Speakers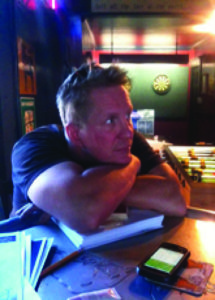 Richard Lloyd
Associate Professor of Sociology
Vanderbilt University
   Richard Lloyd is Associate Professor of Sociology at Vanderbilt University. He is the author of Neo-Bohemia: Art and Commerce in the Postindustrial City, and is currently completing a book about Music City. His has published in popular and academic outlets including Art Journal, Contemporary Sociology, City and Community, Ethnography, Atlantic Cities and the Nashville Scene, on topics including Mosque controversies, urban design, contemporary art and Southern rock. Lloyd serves on the board of City and Community, and is a past consulting editor for the American Journal of Sociology and culture editor for Contexts.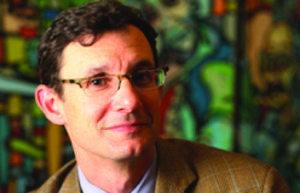 Steven J. Tepper
Dean of the Herberger Institute for Design and the Arts
Arizona State University
   Steven J. Tepper is the dean of the Herberger Institute for Design and the Arts at Arizona State University and professor in the School of Art, Media, and Engineering. Previously, he served as associate director of the Curb Center for Art, Enterprise, and Public Policy and associate professor in the Department of Sociology at Vanderbilt University. Prior to Vanderbilt, Tepper served as deputy director of the Princeton University Center for Arts and Cultural Policy Studies. Tepper's research ad teaching focuses on creativity, in education and work; conflict over art and culture; and cultural participation.
   He is the author of Not Here, Not Now, Not That! Protest Over Art and Culture in America (University of Chicago, 2011) and co-editor and contributing author of the book Engaging Art: The Next Great Transformation of America's Cultural Life (Rutledge, 2007). Tepper is a leading writer and speaker on U.S. cultural policy and his work has fostered national discussions around topics of cultural engagement, everyday creativity, and the transformative possibilities of a 21st century creative campus. His writings on creativity and higher education have appeared in numerous national publications including the Chronicle of Higher Education, the Huffington Post and Fast Company. Tepper is also the research director of SNAAP, the Strategic national Arts Alumni Project, which has surveyed more than 100,000 graduates of arts training institutions about their education and careers.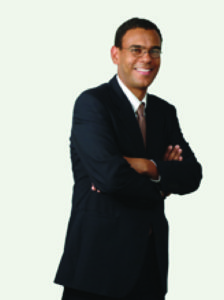 David A. Owens
Professor of the Practice of Management and Innovation
Vanderbilt Graduate School of Management
   Owens has consulted for NASA, The Smithsonian, Nissan, Gibson Music, Alcatel, Tetra Pak, Cisco, LEGO, The Henry Ford Museum and many other organizations.  He has done product design work for well-known firms including Daimler Benz, Apple, Dell, Corning, Steelcase while working at IDEO Product Development.  He also served as CEO of Griffin Technology, a large consumer electronics firm in the iPhone/iPad/iPod accessory market.
   Owens earned his PhD in management science and engineering at Stanford University through a joint fellowship program between the Graduate School of Business and the School of Engineering. In his current work, Owens focuses on concrete strategies for creating positive change in all types of organizations.  His book, Creative People Must Be Stopped!  Six Ways We Stop Innovation (Without Even Trying), was published by Jossey-Bass Wiley in 2012, and he recently taught a massively open online course based on the book with an enrollment of 52,000 students.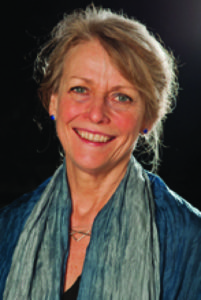 Saralyn Reece Hardy
Director, Spencer Museum of Art
University of Kansas
   Recently invested at the first Marilyn Stokstad Director of the Spencer Museum of Art, Saralyn Reece Hardy has led the only comprehensive art museum in Kansas since 2005.  Prior to her arrival at the Spencer, Hardy served as director of Museums and Visual Arts at the National Endowment for the Arts (NEA) and director of the Salina Art Center in Salina, Kansas.
   Hardy commissions new works of art on behalf of the Spencer and guest curates exhibitions throughout the region and nationwide. She partners with the Kansas City-based Charlotte Street Foundation on the Rocket Grants program and advocates for arts organizations on local, regional, national, and international levels. Hardy has been honored with the Governor's Arts Award and recently served on the executive committee for the Association of Art Museum Directors.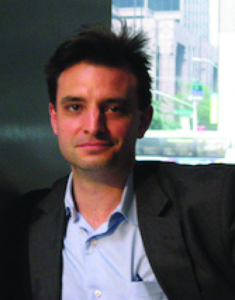 Pablo Helguera
Author and Director, Adult and Academic Programs
Education Department, Museum of Modern Art,
New York City
   Pablo Helguera is a visual artist living in New York. His work which includes performance, writing, and a variety of non-traditional formats, is largely inspired on historical research, pedagogy, and sociology. He is widely regarded in the field of socially engaged art and is known for his project The School of Panamerican Unrest (2003-2011) where he traveled by land from Alaska to Tierra del Fuego with a portable schoolhouse. He is the author of 18 books including Education for Socially Engaged Art (2011), Art Scenes: The Social Scripts of the Art World (2012) and What in the World: A Subjective Museum's Biography (2010). He has exhibited at many major museums and biennials.  He is the director of Adult and Academic Programs in the Education Department of the Museum of Modern Art in New York and has received the Creative Capital, Guggenheim, Art Matters and Boomerang Fund awards. He was the first recipient of the International Award of Participatory Art of the Regione Emilia Romagna (Bologna) in 2011, and he has served as pedagogical curator of the Mercosul Biennial in Porto Alegre, Brazil.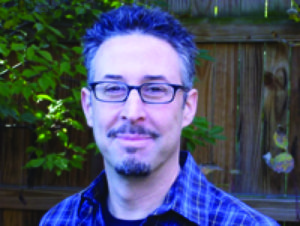 Jon Rubin
Artist, Assistant Professor of Art
Carnegie Mellon University
   Jon Rubin creates interventions into public life that reinvent social and political conditions and create new platforms for agency, participation, and exchange. His projects include starting a radio station in an abandoned steel town that only plays the sound of an extinct bird, running a barter-based nomadic art school, operating a restaurant that produces a live talk show with its customers, and running another that only serves cuisine from countries with which the United States is in conflict. He has exhibited at The San Francisco Museum of Modern Art; The Mercosul Biennial, Brazil; The Shanghai Biennial; The Museum of Contemporary Art, Denver; The Center for Curatorial Studies at Bard, New York; The Museo Tamayo Arte Contemporaneo, Mexico; The Rooseum, Sweden; The Parkingallery, Tehran, Iran; as well as in backyards, living rooms, and street corners. He was recently short-listed for the International Award for Participatory Art.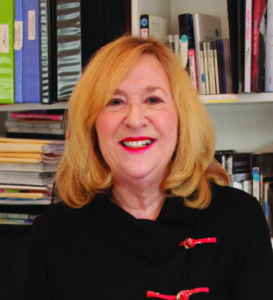 Ruby Lerner
President and Executive Director,
Creative Capital
   Ruby Lerner is the founding Executive Director and President of Creative Capital, an innovative arts foundation that adapts venture capital concepts to support individual artists. Under her leadership, Creative Capital has committed $30 million in financial and advisory support to 419 projects representing 529 artists. Prior to Creative Capital, Lerner served as the Executive Director of the Association of Independent Film and Videomakers (AIVF) and as Publisher of the highly regarded Independent Film and Video Monthly. Having worked regionally in both the performing arts and independent media fields, she served as the Executive Director of Alternate ROOTS, a coalition of Southeastern performing artists, and IMAGE Film/Video Center, both based in Atlanta. In the late 1970s, she was the Audience Development Director at the Manhattan Theatre Club, one of New York's foremost nonprofit theaters.
   Ms. Lerner has written and lectured extensively, including at Harvard Business School (in conjunction with a Harvard Business School case study on Creative Capital) and for the University of North Carolina's Entrepreneurship Program. She regularly presents on arts issues at conferences and summits, including the Grantmakers for the Arts conference, the National Innovation Summit for Arts & Culture, IdeaFestival in Louisville and the Independent Sector National Conference. Lerner was a 30th Anniversary ArtTable Honoree (2011) and has also received the John L. Haber Award from the University of North Carolina (2009), the Catalyst Award from the National Association of Artists Organizations (2007), the BAXten Award from the Brooklyn Arts Exchange (2007), a Creative Leadership Award from the Alliance of Artists Communities (2005), the Artist Advocate Award from the Alliance of New York State Arts Organizations (2003) and a Special Citation from Artists Space for her support of individual artists (2003).
   Ms. Lerner has served on numerous boards, steering committees and grantmaking panels, and consulted with hundreds of arts organizations on audience development and related areas of arts management. She currently serves on the Headlands Center for the Arts Advisory Council; the Shapiro Center Advisory Committee; the Goucher College Committee of Visitors; the University of North Carolina at Chapel Hill Innovation Circle; the National Advisory Board of the McColl Center for Visual Art in Charlotte, NC; and the National Advisory Board of the Ackland Art Museum at the University of North Carolina at Chapel Hill.
   A native of North Carolina, Lerner worked in the state's visiting artist program following graduate work in theater at the University of North Carolina, Chapel Hill. Her undergraduate degree is in comparative religion from Goucher College.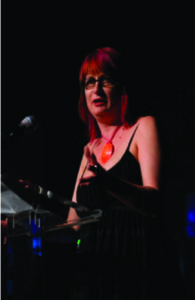 Amanda McDonald Crowley
Independent Cultural Worker, Curator
Public Art Action
   Amanda McDonald Crowley is the incoming Artistic Director for the internationally recognized Bemis Center for Contemporary Art in Omaha, Nebraska. A cultural worker, curator, and facilitator who specializes in creating new media and contemporary art events and programs that encourage cross disciplinary practice, collaboration, and exchange, Crowley also serves as a board member of the National Alliance for Media Art and Culture, occasionally writes for journals such as Artlink, RealTime, the Sarai Reader, and Art Asia Pacific, and is an employee at Eyebeam. Crowley relocated to New York from her native Australia in October of 2005, and continued to work internationally. She previously served as an Associate Director, Adelaide Festival 2002 and co-chaired the exhibition and symposium for 'conVerge: where art and science meet.'  Crowley also served as Director of the Australian Network for Art and Technology (ANAT) where she made significant links with science and industry by developing a range of residencies for artists in settings such as science organizations, contemporary art spaces and virtual residencies online; developing cross-disciplinary masterclasses for artists and curators; as well as beginning to establish links with media artists and organizations in Asia.  Crowley has worked with several arts organizations in Australia including the Australia Council for the Arts, Arts Training Australia, and Electronic Media Arts Australia.