Cat LeMaster – Magical Thinking: Southern Daydreams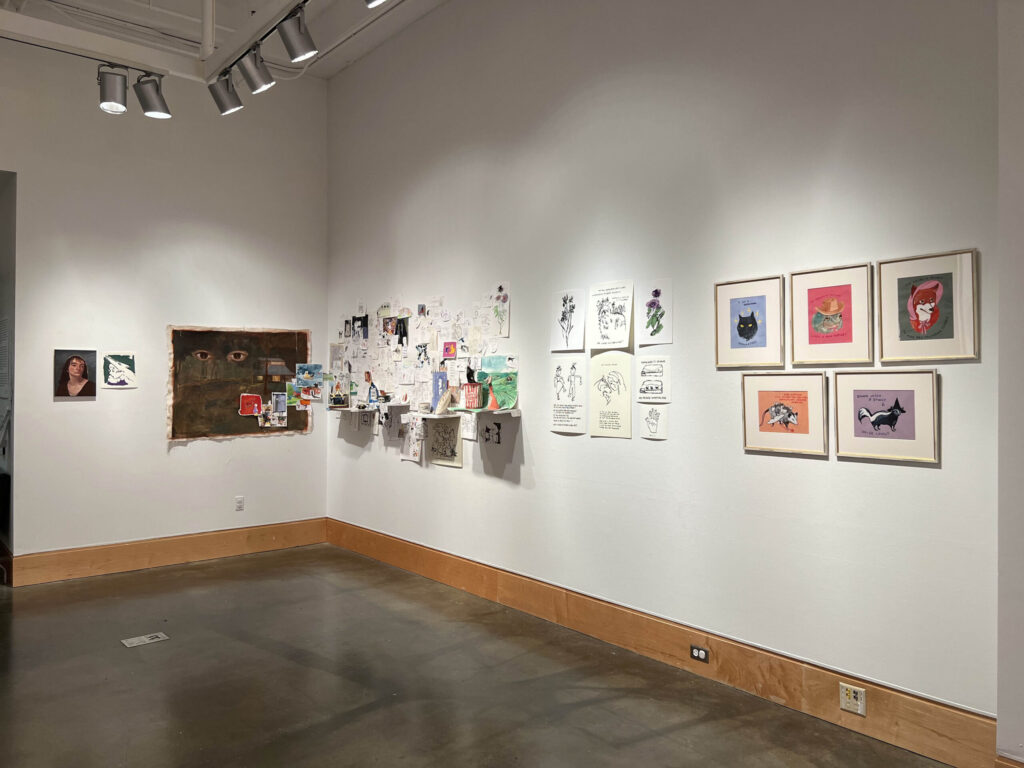 Statement
It is a commonly held belief that, upon reaching adulthood, one must relinquish their innate, youthful penchant for magical thinking. Wonder is exchanged for routine, curiosity for custom. We are encouraged to stop seeing infinite possibilities, and accept the world as it has been so narrowly defined for us.
My exhibition explores imagination as a force of creative transcendence––the mechanism of artistic liberation beyond one's immediate circumstances. More specifically, this body of work represents the power illustration has held in my life–not only as the fuel of my imagination, but as a lifelong friend. Through my illustrations, I hope to encourage others to search for the subtle hidden beauty that surrounds them every day, and to celebrate others' unique way of making sense of the world around them. I strive to create a world of fantastical interruptions, and encourage the viewer to ask themselves: what would it mean to grow old but never grow up? What might you see differently? What new friends might you make along the way? And last, how might this incentivize embracing joy as an equally important goal in one's life vocation, rather than success as defined in more classical terms?
Biography
Catherine LeMaster is an illustrator born and raised in Nashville, Tennessee. LeMaster divides her time between her studies at Vanderbilt University (pursuing a degree in Fine Art), work as a framer for Chelsea Arts, and as a children's book illustrator at Flowerpot Press. Her practice in the arts commenced at the age of five, at which time she became enthralled with the magical world of children's literature . Her passion for this genre continues to be her driving force,as she conjures a new and transcendent world of her own, in hopes of bringing her joy, curiosity and passion for the ethereal to future generations. LeMaster has been included in multiple exhibitions held at Vanderbilt University, including Repeated Patterns (11/08/2021-11/19/2021), Ode To Kara (02/02/2021-11/16/2021), and Misinformation Design (03/26/22-04/06/22).
---
Exhibition Works