Space 204 hosts Closing Reception for "The Water-Carrier Died" exhibition, August 30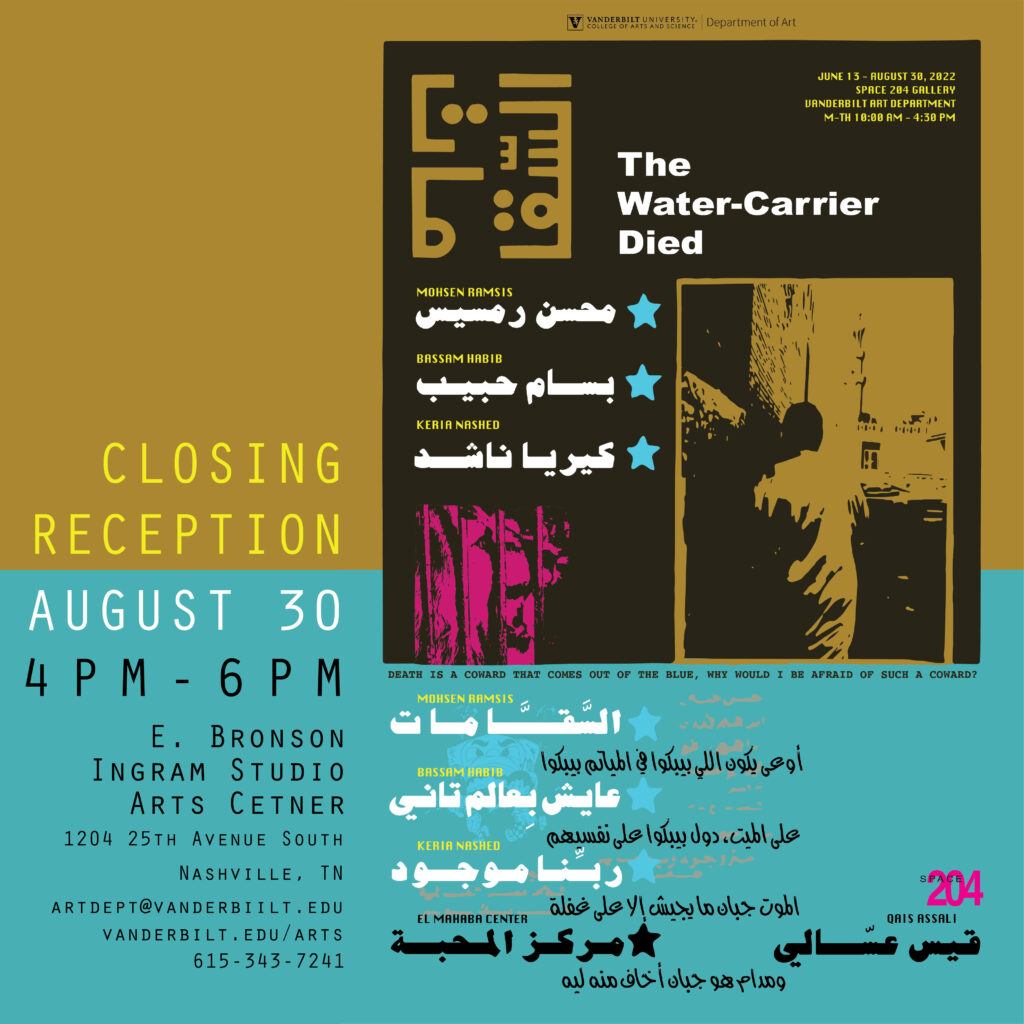 The Water-Carrier Died, currently on view in Space 204, closes on Aug. 30! You are invited to the closing reception that evening, 4-6 p.m., in the E. Bronson Ingram Studio Arts Center.
The Water-Carrier Died features the work of three artists from the Nashville Coptic Community–Keria Nashed, Bassam Habib and Mohsen Ramsis. During the exhibition's run, two artist events were livestreamed and hosted by the ElMahaba Center Nashville المحبة سنتر ناشفيل presented poetry readings and conversations with the artist and their members through their Facebook page.
This exhibition is part of a larger curatorial program, Vanderbilt, Arts, and the Middle East: Building Bridges to the Global and the Local, which focuses on Middle Eastern themes and issues.
This reception is free and open to the public.
Closing Reception Details:
Date: Aug. 30, 2022 (Tuesday)
Time: 4-6 p.m.
Location: Space 204 Gallery, E. Bronson Studio Arts Center, Room 240
Department: Vanderbilt University Department of Art