Space 204 welcomes "Witness to the Rain" a solo exhibition by Fidencio Fifield-Perez
The Department of Art at Vanderbilt University is pleased to present Witness to the Rain, a solo exhibition of artworks by Fidencio Fifield-Perez.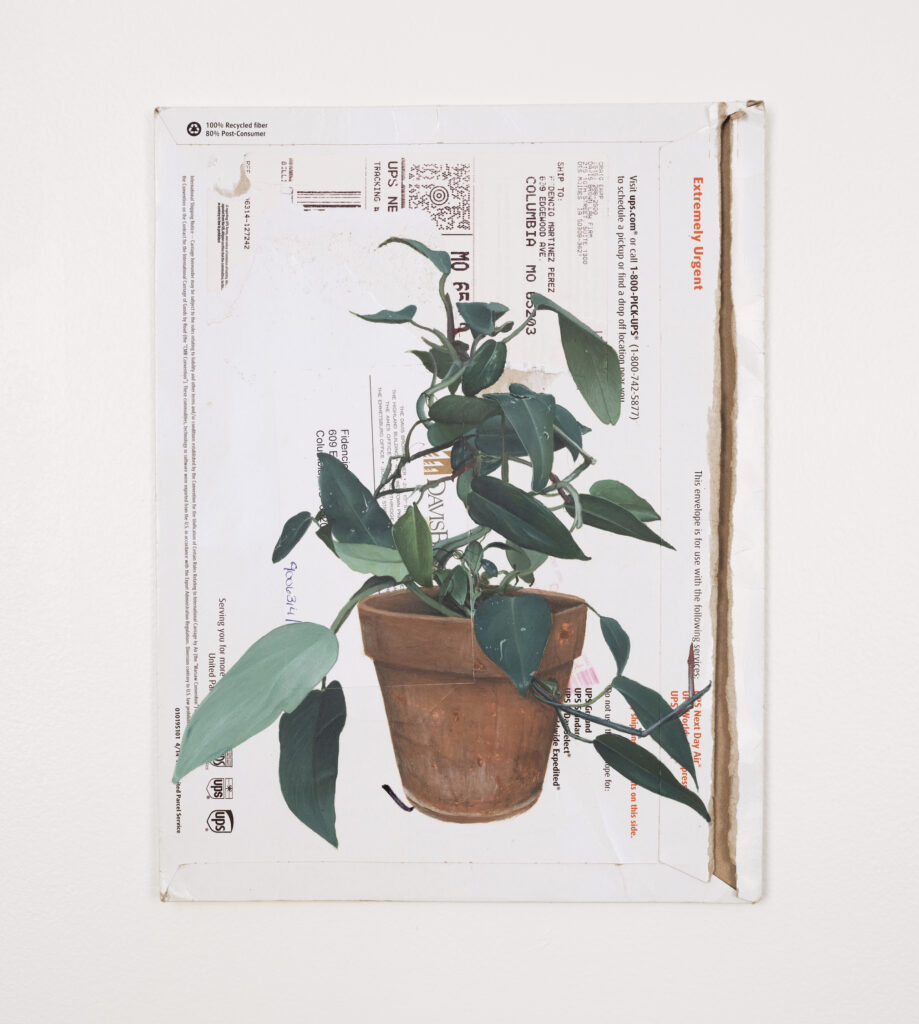 Witness to the Rain will be on view in Space 204 from September 9 to October 21, 2021 on the second floor of the E. Bronson Ingram Studio Arts Center.
Perez focuses on the authority given to paper objects over the people they document. Without state-issued identification, undocumented immigrants rely on ephemera as evidence of our lives and movements within the United States. The United States Citizenship and Immigration Services' (USCIS) refusal to recognize one's humanity within the country has forced 750,000 young, undocumented people to prove their existence and movements via receipts, report cards, social media posts, and mail to qualify for Deferred Action for Childhood Arrivals (DACA). This legality of being permeates and informs his practice. Specifically, recent works make use of maps and envelopes, seemingly everyday materials discarded after having fulfilled their purpose.
The artist began collecting maps out of a need to investigate and report to USCIS about his entry into the United States in order to qualify for DACA. They became the primary substrate of his practice, which includes painting, printing, and collage. The artist removes all areas except roads, borders, and text. Intricately cutting and collaging these maps requires the viewer to reconsider their gaze and to challenge the assumed value of materials, labor, and people. The hand-cut paper evokes the crafts and customs taught to him as a child in Oaxaca, Mexico, where these skills are used to still celebrate festivals and to mourn the dead.
The envelopes from correspondence and relationships with loved ones, lawyers, and government officials have proven his places of residence as supporting documents submitted for applications with USCIS. Perez reclaims the living spaces implied in these envelopes by painting the plants that have provided his only consistent sense of home as he has moved across the country.
To see more of Fidencio's work visit:
http://fidenciofperez.com
Downloads:
exhibition poster
PR release