Space 204 to welcome CHARACTER STUDY, an exhibition from John Donovan and Brian Somerville
The Vanderbilt University Department of Art and Space 204 will welcome ceramicists, John Donovan and Brian Somerville, with a  two-person exhibition called Character Study.  The exhibition will be on view from October 31 to December 5, 2019. A reception is scheduled for November 14, 2019 in Space 204 from 4pm to 6pm in the E. Bronson Ingram Studio Arts Center.
Character Study is an exhibition from two respected ceramic artists working in the Nashville area. Both John Donovan and Brian Somerville balance their work between a personal studio practice and business venture.  This exhibition includes various facets of their studio based work in the form of ceramic works, drawings, and mixed media pieces.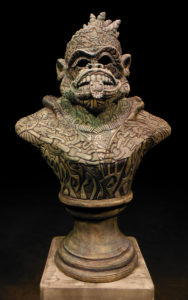 Brian Somerville owns and operates a design and fabrication studio in Nashville called The Grit Show, LLC. Through his business he's work with clients including but not limited to Otherworld Entertainment, Playce Maker, MadeFirst, OZ Arts Nashville, Tuck-Hinton Architecture and Design, Camp Digital Productions and Up to Parr Productions.
As an artist, Somerville has maintained a strong presence in the Nashville art community showing work in solo and group exhibitions and events. In the past 15 years, he's built a career as a working artist on creative projects with the Shed Aquarium in Chicago, the Indianapolis Children's Museum, Cheekwood Botanical Gardens,  Greaty Wolf Lodge, Six Flags, The Grand Ole Opry, Blake Shelton's Old Red Bar, Maker's Mark, Patron, Lexus, and zoos in Columbus, Cincinnati, Louisville, Birmingham, and Miami.
Somerville earned his BFA from the University of Evansville in Indiana and his MFA from Florida Atlantic University.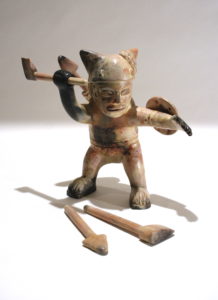 John Donovan, currently teaches ceramics in the Vanderbilt University Department of Art as Lecturer of Art, has maintained an active exhibition, academic and studio production career. He first met clay at the age of six under the watchful eye of mentor-artist Peter King of the Stonehaus Architectural Ceramics.
John earned his BFA from Loyola University in New Orleans and MA & MFA degrees from Stephen F. Austin State University in Texas. He is currently represented by Lemieux Galleries in New Orleans and Zeitgeist Art Gallery in Nashville and regular shows work nationally and internationally in juried and invitational exhibitions including the 2005 Wold Ceramic Biennale International Competition in Icheon, South Korea.
Donovan received the 2011-12 Individual Artist Fellowship in Craft Media from the Tennessee Arts Commission and in 2011, he was invited artist-in-residence at Watershed Center for Ceramic Art in Maine. In 2016, he established Tenure Ceramics LLC, focusing on the design and production of custom ceramic tableware for restaurant and home based clientele.
To learn more about the artist visit:
Brian Somerville @claybeasts
John Donovan Tenure Ceramics
Download:
Poster
Press Release
For more information:
Space 204 Gallery Hours are Monday thru Friday, 10am to 4pm.
615-343-7241
Martha.l.dale@vanderbilt.edu