Space 204 to welcome Taming a Wild Tongue/Hương Ngô exhibition
The Vanderbilt University Department of Art and Space 204 are proud to present Taming a Wild Tongue, a new exhibition from artist Hương Ngô, opening on February 13, 2019 in the E. Bronson Ingram Studio Arts Center (1204 25th Avenue South, Nashville, TN). Gallery Hours are Monday trough Friday 10am to 4pm. Space 204 observes federal and university holidays. All exhibitions, receptions, and artist talks are free and open to the public.
Exhibition dates: 
February 13 – March 14, 2019
Location:
Space 204 Gallery
E. Bronson Ingram Studio Arts Center
1204 25th Avenue South
Nashville, TN 37240
Reception:
February 13, 2019
4pm to 7pm
Room 204
Artist Talk:
6PM
Room 220
Artist Website:
huongngo.com
For questions please contact the Vanderbilt Department of Art
phone: 615.343.7241
email: martha.l.dale@vanderbilt.edu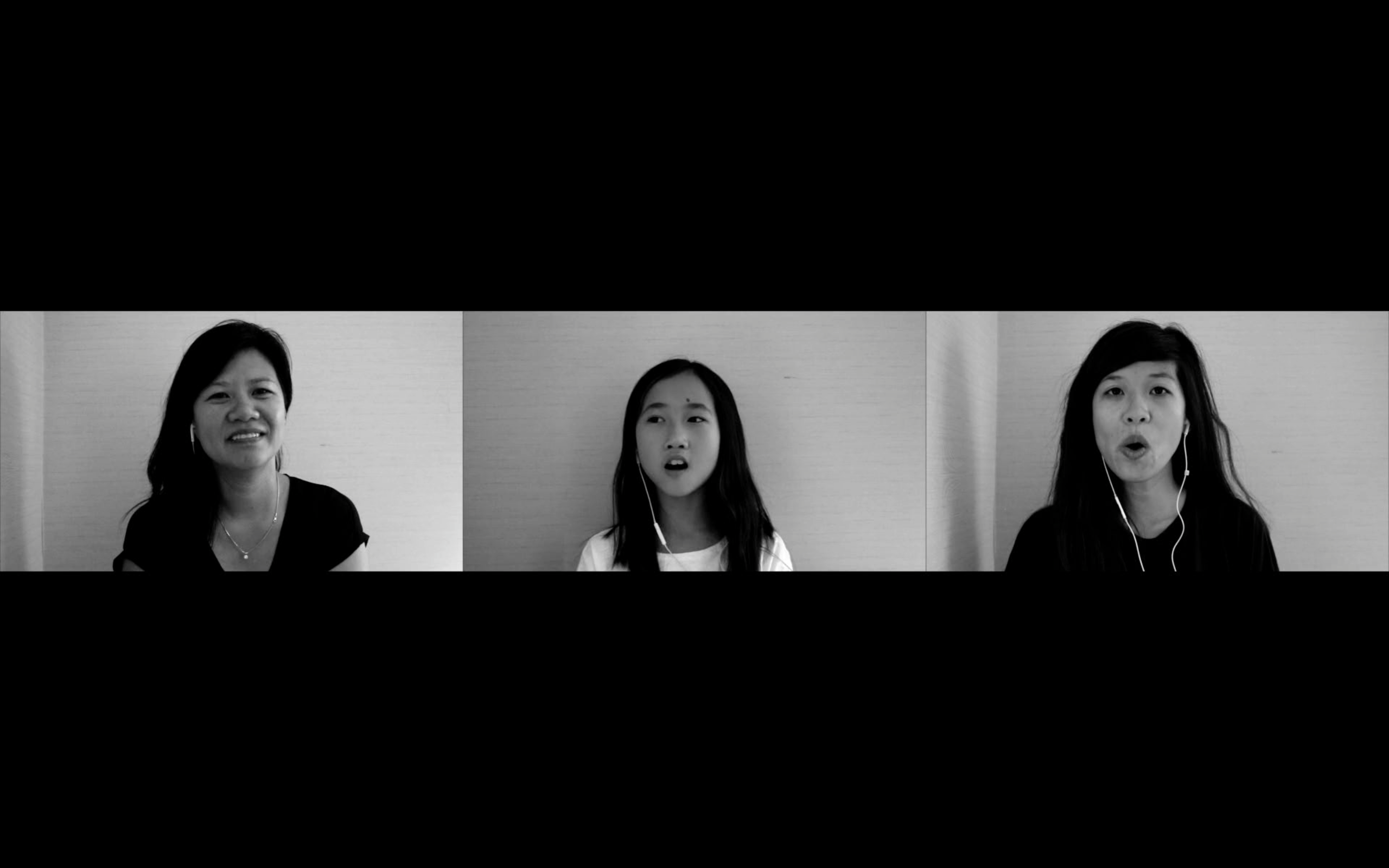 Deslenguadas. Somos los del español deficient. We are your linguistic nightmare, your linguistic aberration, your linguisticmestizaje, the subject of your burla.Because we speak with tongues of fire we are culturally crucified. Racially, culturally and linguistically somos huérfanos—we speak an orphan tongue.
– Gloria Anzaldúa, "How to Tame a Wild Tongue" 
   Taming a Wild Tongue brings together recent bodies of work of Hương Ngô that span video, sound, works on paper, and publications that make material the oft invisible traces of living between languages. Drawing from performances, interviews, and archival research, Ngô lingers on moments ofuntranslatability as urgent reminders of displacement, colonial histories, and spaces of resistance. Invoking the work of Gloria Anzaldúa, Taming a Wild Tonguecomplicates the double bind of traduttore, traditoreby foregrounding the argot and lived experiences of diaspora communities in the production of knowledge.
The exhibition will feature a publication with two newly commissioned essays by translator Dương Mạnh Hùngand Alejandro T. Acierto, Mellon Assistant Professor of Digital Art and New Media in the Department of Art and Program of Cinema & Media Arts at Vanderbilt University.
This exhibition and its additional programming are made possible with the generous support and partnership with the Vanderbilt University Programs of Asian Studies and Cinema & Media Arts.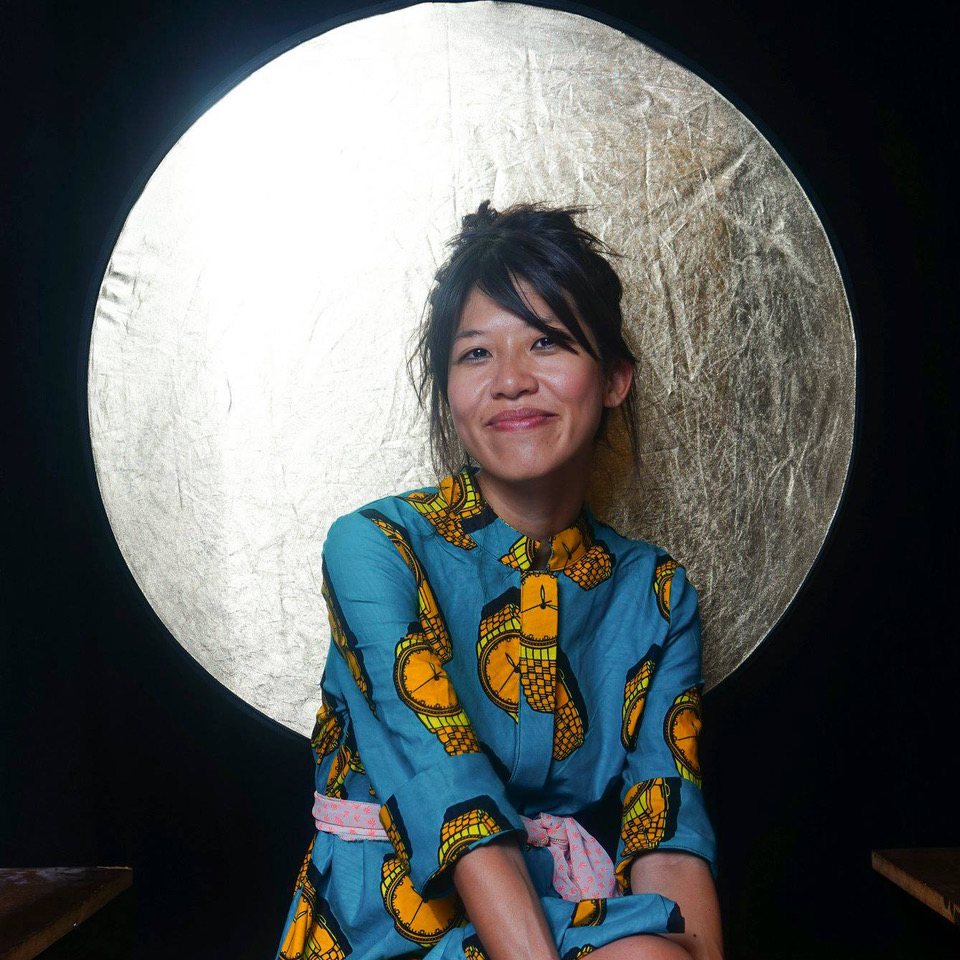 About the artist:
Hương Ngô (Huong Ngo, Ngô Ngọc Hương, 吳玉香) is an artist born in Hong Kong, based in Chicago, and often working between France and Vietnam. Her research-based practice connects personal and political histories using a conceptual, interdisciplinary, and often collaborative approach. Having grown up as a refugee in the American South, Ngô interrogates the ways in which power is bound up with language and creates work that reframes the hybrid, the imperfect, and the non-fluent as sites of survival and knowledge. Performance and, alternately, the absented body and its traces are strongly present in her work. Both archeological and futuristic, her work operates in layers, continuously making and unmaking an unruly archive.
She received an MFA from the School of the Art Institute of Chicago and a BFA from the University of North Carolina at Chapel Hill, and was a studio fellow at the Whitney Independent Study Program. She received a Fulbright U.S. Scholar Grant to Vietnam for her research, begun at the Archives Nationales d'Outre-Mer in France, that examines the colonial history of surveillance in Vietnam and the anti-colonial strategies of resistance vis-à-vis the activities of female organizers and liaisons. Her work, described as "deftly and defiantly decolonial" by New City and "what intersectional feminist art looks like" by the Chicago Tribune, has exhibited at the MoMA, MCA Chicago, Para Site HK, Nhà Sàn Collective, and the New Museum, among others. She has been awarded the Chicago 3Arts Award, DCASE and Illinois Artist Grants, Rhizome Commission, and has been in residency through the Camargo Foundation, the Lower Manhattan Cultural Council, Sàn Art, and the Chicago Artists Coalition. She is currently Assistant Professor in Contemporary Studies at School of the Art Institute of Chicago.
Captions:
Artist photo credit: Darryl DeAngelo Terrell
Image: Hương Ngô, The Voice is an Archive, with Hong Ngo and Phoenix Chen, Digital Video. Black & White, Sound, 2016. Courtesy of the Artist.
Downloads:
Exhibition Poster
PR release
Exhibition News:
– "Critic's Pick March 7, 2019," Sara Lee Burd. Nashville Scene. https://local.nashvillescene.com/event/vanderbilts-space-204/hng-ng