Space 204 welcomes 2016 Hamblet Award Winner, Vibhu Krishna and "Open Studio" January 2018

The Vanderbilt University Department of Art and Space 204 welcomes back Vibhu Krishna, the 2016 Margaret Stonewall Wooldridge Hamblet Award winner back to the E. Bronson Ingram Studio Arts Center for a solo exhibition, Open Studio on January 11, 2018 for an opening reception beginning at 4pm.
Open Studio is a culmination of a year and half travel experience.  Krishna will install artwork created during this time and transform the gallery space into a practicing yoga studio for a four day intensive yoga classroom.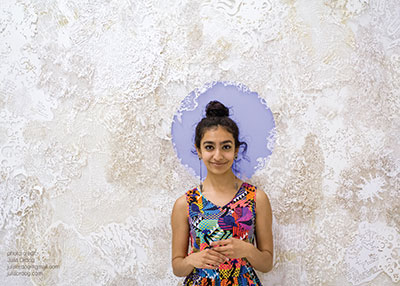 Vibhu Krishna (b. 1994, Lubbock, TX) is a New York-based Indian-American artist, medical student, and yogi who explores the intersection of these three practices through rigorous academic and artistic inquiry. By utilizing meditative, intricate ink drawings as a platform for creating installation, her artwork, in combination with study of health and medicine, has the ultimate goal of healing.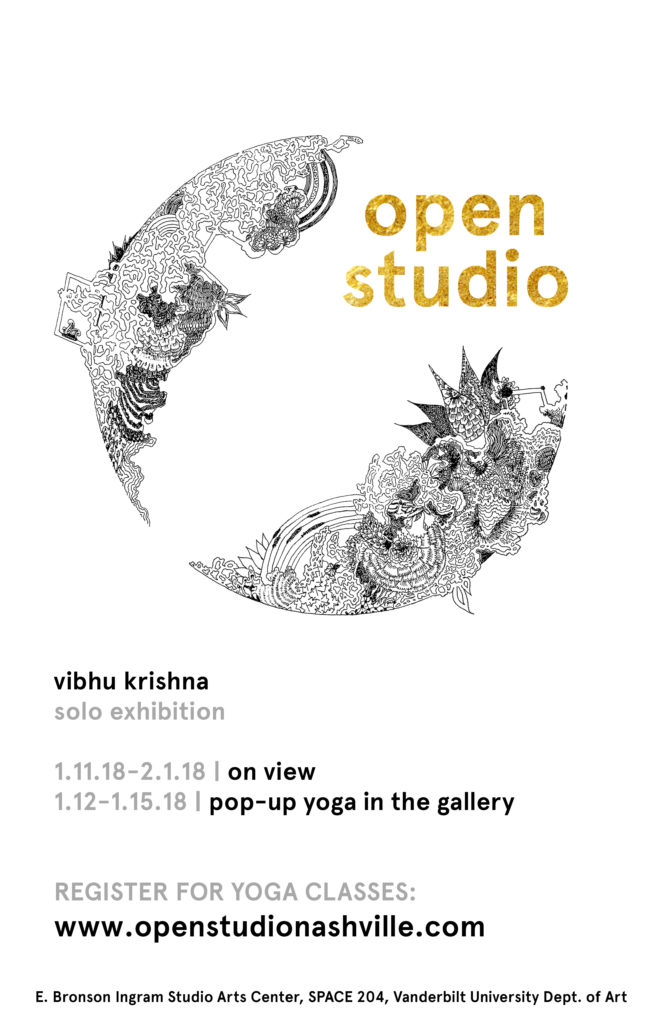 Upon receiving the 2016 Margaret Stonewall Wooldridge Hamblet Award from Vanderbilt University (B.A.), Vibhu traveled extensively throughout southeast Asia, therein acquiring yoga teacher training and a deeper understanding of the origins of mind-body practice as a mechanism of healing. She currently attends Columbia University College of Physicians & Surgeons in New York City.
Open Studio will have a pop up yoga class component occurring January 12 thru January 15. Each class session has a limited number of spaces for participants and will be led by the Vibhu Krishna and Matt Adan.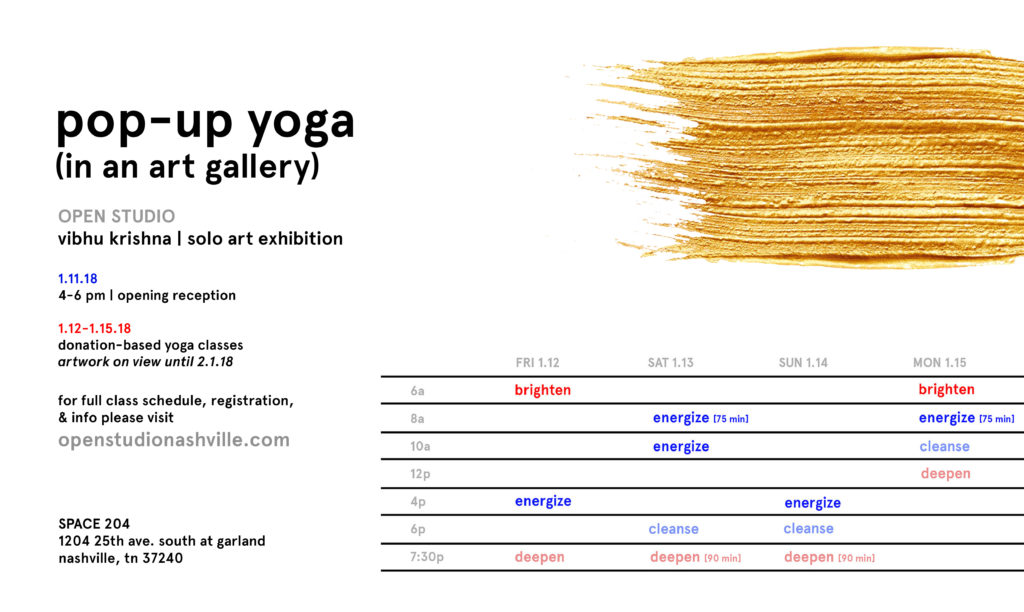 Visit openstudionashville.com for more information about the exhibition, the yoga component and instructions for registering for a class.