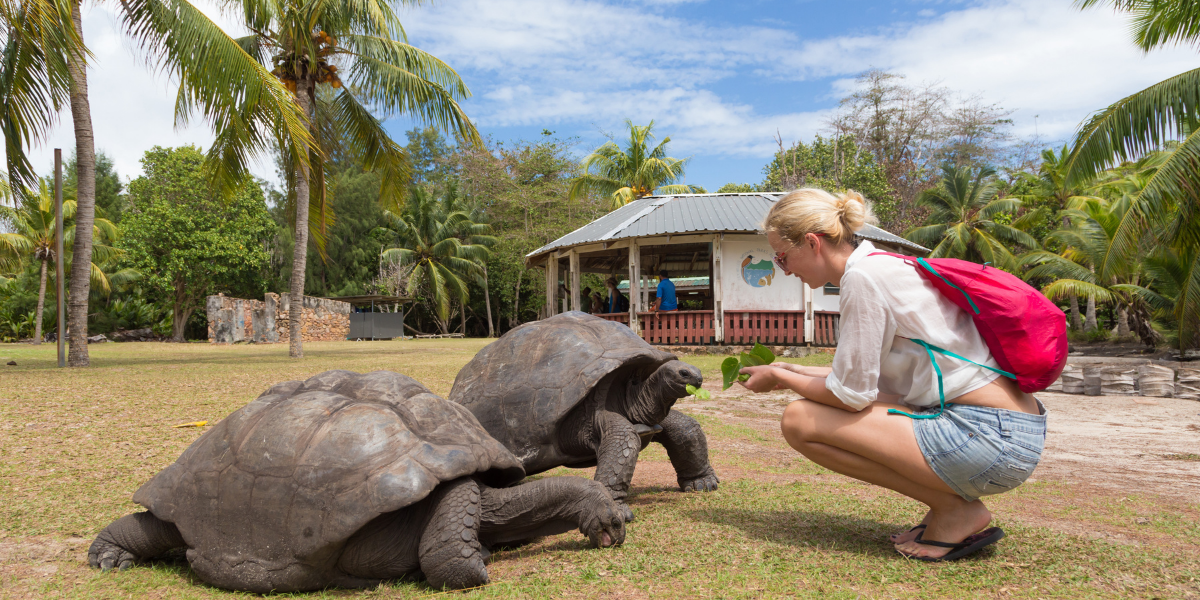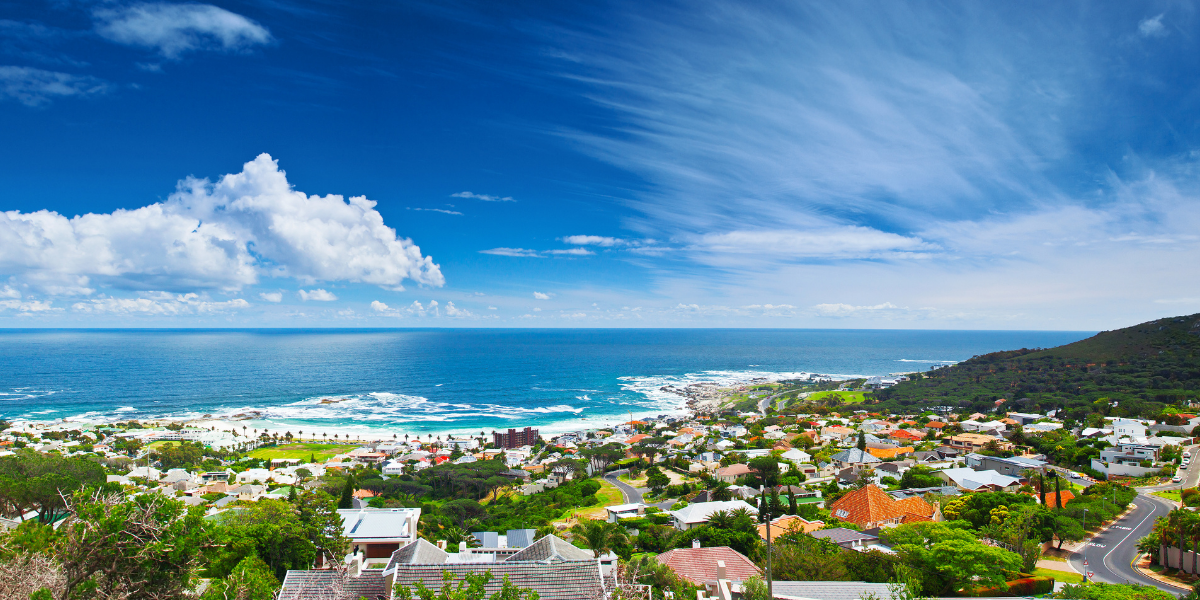 November 2-21, 2023
From $13,990 Per Person Based on Double Occupancy.
Embark on the journey of a lifetime as we sail aboard the elegant new expedition cruise ship, Diana, from Mombasa, Kenya, to Cape Town, South Africa, via Aldabra and the Mozambique Channel. On this extraordinary expedition, explore places few people will ever have the privilege of seeing: the earthly paradise of the Seychelles; the virtually untouched Glorioso Islands in the Mozambique Channel; the rain forests and abundant fauna of Madagascar; and the wildlife preserves and vineyards of South Africa. On Aldabra, the largest raised coral reef on earth, we will experience what Sir David Attenborough has called "one of the wonders of the world." We will meet black lemurs on the Malagasy island of Nosy Kumba, and delight in the baobab trees and other indigenous fauna in Morondava and Taliara on Madagascar's western shores. Crossing the channel to continental Africa, we will engage in a 'safari by sea', as we explore national parks and private game preserves along the South African coastline. Toward the end of our journey, we will find ourselves on the legendary Garden Route, where excursions to the Kariega and Botlierskop Game Reserves bring the opportunity to encounter lions, leopards, rhinos, giraffes, zebra, wildebeest, and a myriad of bird species. We end our journey in South Africa's oldest city, Cape Town, one of the most beautiful cities in the world.
Molly Miller, Professor of Earth and Environmental Sciences, Emerita, and Calvin Miller, Professor of Earth and Environmental Sciences, Emeritus, will be your faculty leader on this journey from Kenya to Madagascar and South Africa. They are very excited to share their knowledge with you.
Call (615) 322-3673 or contact us to learn more and register.
Accommodations

The cruise ship Diana of Swan Hellenic, currently under construction in Finland, is a new-generation expedition cruise ship. Although at 12,250 tons, Diana is large enough to accommodate over 300 passengers, in fact the ship will accommodate only 192 guests in spacious staterooms and balcony suites. This low guest density results in one of the most generous indoor and outdoor space-to-guest ratios among cruise ships.

Scheduled to be launched in February 2023, Diana will meet the stringent requirements of the new Polar Code. Its PC5 Category A ice-strengthened hull and other technical and mechanical attributes allow it to cruise around the world in safety and comfort. Technologically advanced hybrid engines make it possible for the ship to cruise in ecologically sensitive areas, leaving minimal footprint, while a computer-controlled Dynamic Positioning System makes it possible to stay in position without dropping anchor, thus avoiding the possibility of damaging underwater marine life. Operated by a complement of 145 experienced European officers and international crew members, Diana will be equipped with a fleet of Zodiacs, kayaks, and a remotely operated underwater vehicle (ROV) that will reveal marine life in the deep.

All staterooms and suites face outside and will be equipped with private facilities, climate control, TV, Wi-Fi and USB connections, ample closet space, as well as other amenities. Of the ship's 96 staterooms, 74 have roomy balconies. Public areas include several lounges; a restaurant that will accommodate all guests at one seating; an outdoor café/bar that surrounds the heated swimming pool; a wellness facility with a gym, spa, and sauna that includes an adjoining outdoor jacuzzi; library; beauty salon; an infirmary that is attended by a resident medical doctor and nurse; and a "mud room" with lockers for storing cruise gear. The ship will also feature expansive open-deck areas. Attentive service will be provided on a 24-hour basis.

Program Inclusions

Accommodations for one night at the Hotel Villa Rosa Kempinski in Nairobi, including breakfast
Welcome dinner in Nairobi
Educational program of lectures and discussions by accompanying Vanderbilt faculty
17-night cruise aboard the new expedition cruise ship Diana
All meals aboard ship with a selection of wines, beers and soft drinks with lunch and dinner
Coffee, including espresso and cappuccino, tea and soft drinks throughout the day and night aboard ship
Open bar with select alcoholic beverages aboard ship
24-hour room service aboard ship
Airport/hotel/pier transfers and handling of luggage
Complete program of tours, excursions and other activities ashore, led by professional local guides and onboard experts
The services of an experienced Thalassa Journeys trip director
Gratuities to shipboard personnel, local guides, drivers and porters
All local taxes and service charges, including port and embarkation taxes
Basic Wi-Fi aboard ship
Complete predeparture material