Staff Spotlight: Eric Appelt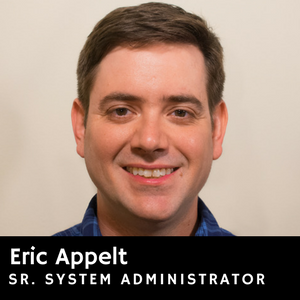 Eric Appelt is a senior system administrator at ACCRE. Prior to joining the ACCRE staff, Eric studied experimental heavy ion
physics as part of the CMS collaboration, and was a heavy user of the ACCRE cluster. Eric has industry experience in cloud infrastructure and web service
software development, and is an active member of the Python community.