Executive Staff Spotlight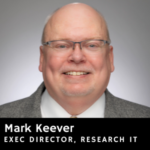 Aug. 4, 2021—Mark Keever is the Executive Director of Research IT for Vanderbilt University. Mark comes to Vanderbilt from Oregon State University, where he was the Director of Digital Research Infrastructure, and Co-PI on an NSF cyberinfrastructure datacenter. Prior experience from Georgia Tech contributes to his 20 years of research computing experience.
---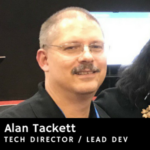 Jul. 2, 2018—Alan is the lead developer of LStore, a highly scalable filesystem that is used in production for the CMS Tier 2 project. As the technical director of ACCRE, Alan draws from his deep expertise in all things storage, networking, and computing to help guide and architect various aspects of the ACCRE environment. Alan has been...
---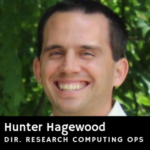 Aug. 19, 2010—Hunter Hagewood was named Director of Research Computing Operations at ACCRE in 2019. Prior to joining ACCRE, Hunter worked for over 10 years in the private sector, including director-level roles at Equian and Informatics Corporation of America. Hunter was also the founder and CTO of Nevoa Networks, one of the first commercially available cloud storage...
---